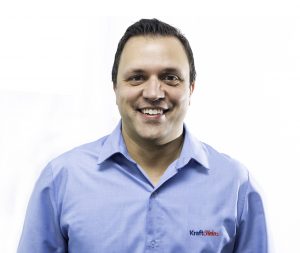 Kraft Heinz Australia has confirmed Simon Laroche (right) as its new CEO. "I'm delighted to join the team," Mr Laroche said in a statement.
The company says Mr Laroche's remit will be to grow the business, to strengthen relationships with retailers and supply-chain partners, and to extend the company's local product innovation.
About Simon
According to Kraft Heinz, Simon has "in-depth experience" in the FMCG sector. This includes successful senior roles at Canada's largest brewery company, Labatt Breweries.
Most recently, he was vice-president of sales, where he managed 1,000 employees across sales and marketing teams. His areas of responsibility spanned global operations and partnerships, including those within the Australian market.
Mr Laroche said: "I'm delighted to join the team at Kraft Heinz Australia and lead the company into its next phase of growth. It's an exciting, fast-moving business, boasting iconic brands that Aussies love. Brands that are rich in heritage with products that bring great innovation to their categories.
"Most importantly, what sets Kraft Heinz apart is its people. The business has an outstanding team. They're all true talents in their fields, bringing energy, passion and creativity to their work each day."
Global – and local
Since Kraft and Heinz merged in 2015, Kraft Heinz Australia has expanded. It now employs more than 900 people across operations, production, sales and marketing and has added several brands to its portfolio.
Mr Laroche continued: "Even though Kraft Heinz is a large global company, the business strategy and operations here in Australia are very localised, from product development and innovation to partnerships. This uniqueness means that most products have been carefully created to meet the needs of Australian palates.
"My immediate focus areas are accelerating the company's success and growth path through brand investment and innovation. Our new product development centres on meeting emerging food trends. From the growing demand for plant-based products and multisensory food experiences to snacks that support healthy lifestyles.
"We have a number of exciting new products in the pipeline."