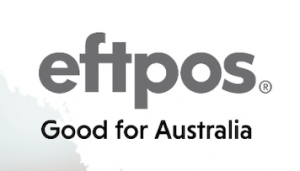 eftpos is rolling out digital payment solutions for businesses wanting more choice and potential savings in the challenging COVID environment.
With the aim of helping Aussie businesses and consumers – eftpos provides low cost and secure payment options instore and is now also available to businesses that accept online card-on-file transactions from their customers.
"… we're excited to start making headway in the digital payment space," says eftpos CEO, Stephen Benton, who also mentions that dozens of Australian businesses were already embracing eftpos card-on-file payments.
"It is early days, but the service will increasingly enable more small and medium businesses to have Australia's most popular cards – multi-network debit cards – processed by eftpos, and potentially deliver significant cost savings. These potential savings are particularly important for small businesses during COVID-19 and recovery.
Look to support local manufacturers who have the innovation and design capability to accelerate your production rather than paying inflated international prices for your machinery.
Read More
"I urge small businesses that use card on file payments to talk to their digital payments providers about switching on the service."
What is card on file?  
Card on file transactions are payments made from a card which is securely stored by the merchant or their payment system provider, for regular payments.
Aussie Broadband's Managing Director, Phillip Britt says: "We're very excited to switch on eftpos' digital payment solution. We believe this solution could potentially help Australian businesses reduce costs during these challenging times."
Cluey Learning's CFO, Greg Fordred adds: "As a rapidly growing online school tutoring business, Cluey Learning needed a low cost, scalable payment method. We've now moved to eftpos' digital payments which we're finding is a great solution."