Fine Food Australia will be held in Sydney next month, with many visitors looking forward to seeing the plethora of new products on display.
Many exhibitors choose to launch new products at the show to capture and engage with the relevant audience.
"From all corners of the globe and from all sectors of the amazingly diverse industry we all work in, the products showcased at Fine Food Australia are always interesting, and some are nothing short of mesmerising," Fine Food Australia said.
One of the most recent lasting food trends, Japanese, continues to have a strong presence at the show. Known for its unusual international finds, The Good Grub Hub once again promises not to disappoint with a range of retail and trade products designed to add interest and flavour to food offerings.
"From white soy sauce to Kombu spaghetti, and from Funori coral seaweed to Japanese 7 spice mixes, everything on trend will be on display and no doubt experienced for the first time by many a visitor this year."
Healthy drink options are another strong trend, with several new entrants to the market on display, including a world first from Raw C Coconut Water. Showcasing two new products, Natural Raw C has combined coconut water with healthy drinking options and offers products that are 100 per cent raw and GMO free. The company will also be releasing a world-first coconut water with dairy free protein, using only 100 per cent natural ingredients.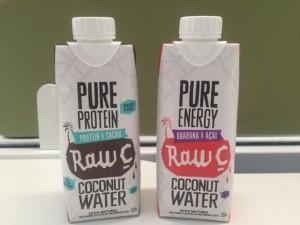 However, it's not just about food. Display Bay are launching its LCD Transparent screens, a futuristic technology ideal for retail environments – specifically point-of-sale displays and product launch activities. The see-through screen is fitted into a display box with products showcased inside, or multiple screens can be custom built into a space – commonly a wall or window creating a huge transparent display with products sitting behind. This type of display works especially well for medium-premium beverages such as champagne and wine.
Fine Food Australia will be held September 20-23 at Sydney Showground, Sydney Olympic Park.
Those wishing to attend can register online for free entry.