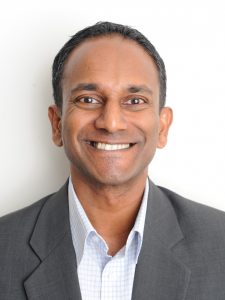 Still making headlines for what we believe are all the wrong reasons, Covid-19 has had devastating impacts on Australia's retail industries.
By Merchant Pricing Hub Managing Director Mangala Martinus. 
Ongoing lockdowns, state border closures and a general reduction in overall spending have resulted in significant pressure placed on businesses across the country. There are few options available to the industry to stem the financial hit it is collectively enduring. One way to reduce the greater impact is through least-cost routing.
What is it?
When a customer makes a contactless ('tap-and-go') payment with their dual-network debit card, the merchant has the choice between sending the transaction between whichever debit network costs them the least to accept. Thus, routing the transaction where there is the least cost (also known as 'merchant routing').
It's expected that implementing least-cost routing will generally bring down payment costs.
This is to be achieved through increasing the competitive pressure between the debit card payment schemes – it's believed that it will build a greater incentive for all schemes to lower their fees; a key component of the price that business owners pay to accept card payments.
How much could be saved by least-cost routing?

According to EFTPOS Australia, an independent supermarket with an average basket size of $44 could save $26,391 per annum on the cost of debit transactions. Similarly, an independent petrol station with an average transaction size of $44 could save $13,196 per annum and an independent newsagent with an average transaction size of $36 per annum could net yearly savings of $3,167.
The Victorian Chamber of Commerce and Industry (VCCI) says that implementing least-cost routing will net different savings that will vary from one business to the next. A business could save up to 40% (based on figures provided in the March 2020 RBA Bulletin) on its contactless debit card service fees, if its bank passes on the benefits.
RBA's stance

At a recent keynote address, RBA Assistant Governor Michele Bullock said: "Least-cost routing puts some power into the hands of merchants by providing them the ability to route a dual-network debit card transaction through the network that costs them the least to accept. In Australia, for many merchants, this is the EFTPOS network.
"While least-cost routing has been available for a couple of years, it has not been widely promoted by the major banks which account for most of the acquiring market in Australia," she continued.
"With many customers switching to contactless in response to Covid-19, some merchants are finding their payment costs rise as debit card payments are automatically routed through the international schemes. It is therefore important that merchants be given the option of least-cost routing."
The RBA's position on merchant choice, or least-cost routing is that it is integral in promoting competition in the debit card market and helping to reduce payment costs in the economy. It's something that all retailers and industries should embrace as a cost-saving measure. Businesses can make these decisions confidently knowing that some of the largest merchants in Australia already use this process and that the RBA is providing its full support.
About Mangala Martinus

Mangala Martinus is Managing Director of Merchant Pricing Hub (merchantpricing.com). He has over 28 years' industry experience in the payments and financial services sectors and founded Payments Consulting Network (paymentsconsulting.com) in 2013. He is currently focused on supporting commercial and not-for-profit organisations optimise payments acceptance and achieve significant fee savings.
About Merchant Pricing Hub

Merchant Pricing Hub is Australia's first independent website dedicated to helping small, medium, and large businesses, industry associations, and not-for-profit organisations lower the cost of payments acceptance and improve service levels.
Merchant Pricing Hub is operated by Payments Consulting Network.
Services include payments optimisation reviews, pricing comparisons, request for proposals and pricing negotiations.
For more information, visit merchantpricing.com.