Lion will launch an industry-first initiative this month with the rollout of nutritional information panels across the packaging of its Australian-owned beer range.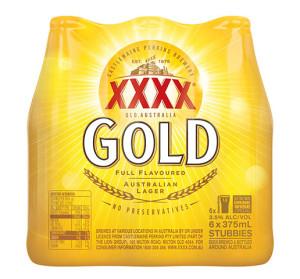 The new labels are the first step in the 'Beer the Beautiful Truth' initiative which the brewer launched in a bid to educate beer drinkers on the amount of sugar, carbs and calories in a bottle of beer, prompting consumers to make more informed choices about what and how they drink.
According to Lion's Managing Director of Beer, James Brindley, educating consumers can lead to increased sales for liquor retailers.
"Despite the fact beer is still the drink of choice for most Australians, our knowledge of how it is made and what is in it is pretty patchy," he said. "We believe busting these myths and educating the public about beer is a critical step in reinvigorating the category, and one that will have flow-on benefits across the industry.
"Beer is still the number one foot-traffic driver to retail outlets and beer shoppers represent a high proportion of all liquor shoppers. Shoppers who know more about beer spend more on average than those with little beer knowledge, so there's a clear benefit for our customers in improving understanding of the category as a whole. We recognise changing perceptions of beer will take time, and Lion is committed to this campaign for the long-term."
The Beer the Beautiful Truth campaign launches this month across Lion's leading brands, including XXXX, Tooheys, Hahn, James Squire and a range of smaller brands, covering more than 90 per cent of the brewer's total owned beer volume, with an extended communications program to come in November.