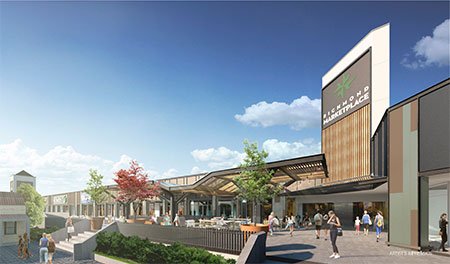 Stage-two renewal has been seen a redeveloped car park completed and operational.
The $11 million second stage of the centre's renovation also includes a refurbishment of its March Street frontage, development of an expanded external courtyard and community-accessible amphitheatre, plus a significant facelift for all common areas and entry points.
Owners of the centre, ISPT, says the renovation is part of an ongoing commitment to provide high-quality shopping experiences for the locals.
"Stage two of the centre renovation will be an exciting development and will considerably boost the shopping experience at Richmond Marketplace," ISPT General Manager Development Services Chris McCluskey said. "Customers and retailers both responded extremely well to the first stage of construction, and we are looking forward to embarking on the next stage of the centre's redevelopment."
Richmond Marketplace will continue to trade as usual throughout the refurbishment works, which are anticipated to last about six months.