Plant-based lovers will have even more options, with the launch of Fable Food Co's Plant Based Braised Beef in 470 Coles stores.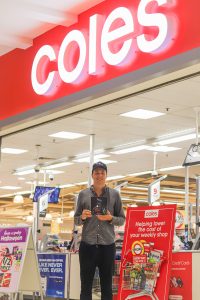 Fable is a whole food plant-based meat alternative, comprised of a slow-braised meat texture that looks, cooks and tastes like slow-cooked pulled meats.
The vegan-friendly protein was developed by chef and mycologist Jim Fuller, and 2018 Australian Organic Farmer of the Year, Chris McLoghlin.
It's also endorsed by Heston Blumenthal, who features it on the menus of his Michelin Star restaurants.
"We've seen a significant increase in interest and demand in the plant-based food category, and we are working to provide our customers more choice and variety," says Coles Category Manager, BBQ and Meat Free, Aliette Errington.
The deal comes just four months after the brand launched in Woolworths.
"We're excited to offer Fable's premium plant-based braised beef products to more Aussie kitchens and continue building our offering in the growing category."
Co-founder and CEO of Fable, Michael Fox says, "We want to show Aussies that plant-based proteins can be as delicious as meat and help make it easier for people to make more sustainable food choices without compromising on taste or quality."
Fable plans on releasing a number of launches and partnerships throughout 2021.
Head to fablefood.co to learn more about their products.