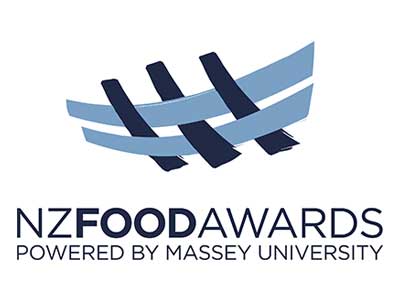 Spring Sheep Milk Co has taken out the highest honour at the 2017 New Zealand Food Awards, winning the Massey University Supreme Award with its Probiotic Sheep Milk Drink – Vanilla Flavoured Powder, which also won the NZTE Export Innovation Award.
The award winners were announced last night (October 12) at a gala dinner in Auckland's Sky City Convention Centre with broadcaster Kerre McIvor as MC.
Now in their 30th year, the awards, powered by Massey University, acknowledged the creative innovations from New Zealand's artisanal and large-scale food and beverage manufacturers.
The top winners were honoured in the following categories: the Artisan Food Producer Award, BITE Gourmet Award, Export Innovation Awards and the coveted Massey University Supreme Award.
The high-calibre finalist line-up included a diverse range of food and beverage producers from across New Zealand.
Massey University Vice-Chancellor Professor Jan Thomas says she is proud of the role that the New Zealand Food Awards have played in recognising and promoting innovation and excellence in food and beverage production and manufacturing over the past 30 years.
"The New Zealand Food Awards take great pride in celebrating New Zealand's progressive food and beverage industry and every year we are impressed by the calibre of the finalists," she said. "The awards provide local producers with the opportunity to elevate their business on a global scale."
The awards' expert judging panel included Bite magazine's Ray McVinnie, chef Geoff Scott, chef and World Kitchen TV show host Nici Wickes and, for the first time, New Zealand's first certified cicerone (beer expert) Josh Scott.
Mr McVinnie said he was "absolutely blown away" at the calibre of this year's finalists.
"I've had some major 'wow' moments throughout the judging process and it was fantastic to see modern technology used to produce food that is completely natural and fresh," he said.
Mr Scott shared the same sentiment: "The finalists are inventive, original, resourceful and clear food-and-beverage-industry leaders in New Zealand," he said. "There's an immense variety across all the categories and it's really fascinating because you get to see innovative ideas and fantastic produce from all parts of New Zealand."
Ms Wickes said: "We have such a vast array of fantastic ingredients and products available to us now and the NZ Food Awards do an exceptional job of highlighting those. Every year I get a steer on what's going to become more fashionable, what's popular, and what's next on the horizon."
Winning products are eligible to use the New Zealand Food Awards "Quality Mark", which highlights the superiority of products to both consumers and industry, and can help boost sales and distribution domestically and internationally.
New Zealand Food Awards 2017 winners
Massey University Supreme Award: Spring Sheep Milk Co – Probiotic Sheep Milk Drink Vanilla Flavoured Powder.
Artisan Food Producers Award in association with Supermarket News and Restaurant & Café Magazine: Gathered Game – Premium Wild Venison Salami and Wild Venison Deer Sticks.
Artisan Craft Beer Award in association with Supermarket News and Countdown: The Croucher Brewing Company – Croucher Lowrider.
BITE Gourmet Award:Poppy & Olive Ltd – Poppy & Olive Chocolate Hazelnut Butter.
Countdown Alcoholic Beverages Award: Epic Brewing Company – Epic Hop Zombie IPA.
Non-Alcoholic Beverages Award in association with Villa Maria: Barker's of Geraldine – Squeezed Fruit Botanicals Syrup: Squeezed Lemons with Lime, Cucumber & Mint.
Dry Award in association with Palmerston North City Council: Proper Crisps – Proper Crisps Kumara Chipotle & Garlic.
Chilled/Short Shelf Life Award in association with Eagle Consumables: Cabernet Foods Ltd – Everton Dry Aged Beef.
Frozen Award in association with FoodHQ: Leader Products – Jalapeño Cheese Bites.
James & Wells Business Innovation Award: Original Foods Baking Co.
The FoodBowl Novel Food or Beverage Award: Otago Locusts.
Massey University Health and Wellness Award: Springbrook Foods – No Nut Butter: Crunchy.
MPI Food Safety Culture Award: The Pure Food Co – Yellow Lentil Curry.
MPI Primary Sector Products Award: T&G Global Ltd – Lotatoes Potatoes.
NZTE Export Innovation Award: Spring Sheep Milk Co – Probiotic Sheep Milk Drink Vanilla Flavoured Powder.