Ice-cream has always retained its place in people's taste buds as one of the best indulgences they can get their hands on, an appreciation undiminished during the COVID-19 lockdown.
Before lockdown, premium ice-cream brands were thriving, with IRI food and grocery consultant Brooke Olliver-Burnside telling Retail World that brands like Vegan Magnum, Connoisseur, Bulla and Weis were growth drivers for the total ice-cream category.
As a result of the pandemic she believes however that many consumers will curtail spending and often select private label and cheaper alternatives.
FroPro: indulgence with benefits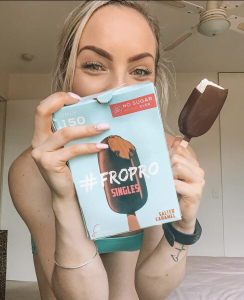 FroPro Director and former professional rugby player Ed O'Donoghue is enthusiastic about the "totally better for you" but still indulgent ice-cream solution.
He tells Retail World the brand has given ice-cream a "makeover in the form of a creamy, flavour packed, low fat and ultra-low-sugar experience".
"Our core points of difference have always been that we're high in protein, and sugar free in that we use natural sweeteners, which is still the case, but we've shifted to a broader better-for-you range that ensures the itch for indulgence is scratched without the guilt."
He says this quest for indulgence has prompted a move away from 2lt bulk ice-cream to more premium, value added, pint-sized tubs with "decadent inclusions".
Singles minded

In November, FroPro Singles were launched in Woolworths as a lower calorie, sugar-free chocolate-coated stick ice-cream available in Double Chocolate, Salted Caramel and Plant-Based Classic Vanilla.
The brand also offers a range of dairy and plant-based tubs, with the dairy version starting at 78 calories and the plant-based product starting at 85 calories.
COVID-19 impact

Regarding the impact of the pandemic, Mr O'Donoghue agrees there could be a trend back to more everyday ice-cream, away from the premium brands, which, however, will continue to have their place.
As to trends, Mr O'Donoghue says plant-based ice cream is a "big one", with 30% to 40% of FroPro's range devoted to this option.
Golden North builds on local love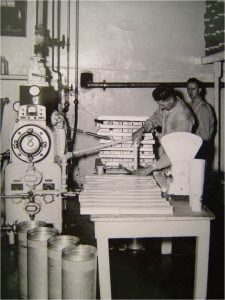 Golden North Sales Director, Dimi Kyriazis says the ice-cream market in South Australia has achieved a 2.8% increase in dollar value (MAT 26/4/20, SA Grocery Weighted IRI].
However, he says the category has recorded growth of 10.8% during the COVID-19 affected period [SA Grocery Weighted IRI, 4wks to 26/4/20].
During this period, Golden North has grown at a higher rate than the market in South Australia, with market unit growth of 3.3% versus Golden North's of 9.6%, and market dollar growth of 10.8% versus Golden North's of 11.9%.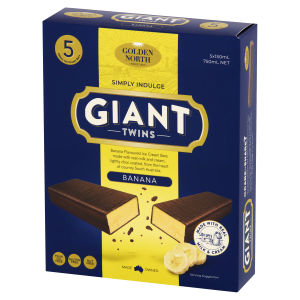 He pinpoints that the self-indulgence category (ice-cream tubs of 400ml to 999ml) has dropped by 29.8% in units, as opposed to the strong growth of 11.8% in the 2lt family tub segment in the South Australian market.
"This fits the explanation that during COVID-19 consumers tend to focus on the wellbeing of their family rather than just their own desire." Mr Kyriazis said. "It also reflects that consumers see 'value' as an important factor when making purchase decision during the COVID-19 period."
Read more in the July issue of Retail World.