Since 1987, the annual New Zealand Food Awards have recognised creative innovation from the country's food and beverage manufacturers. Winning products in the 2018 awards reflected demand for food with proven health and nutritional benefits.
New Zealand Food Awards were presented to 11 category winners and a Supreme Award winner during a gala dinner event at Auckland's SkyCity Convention Centre in October.
More than 220 products were entered for the 2018 awards – operated in association with Massey University – with 67 products from 54 companies being named finalists.
The winning products listed here achieve national and international recognition, earning the NZFA Quality Mark to highlight the superiority of the goods to both consumers and the industry.
VEGETABLE NOODLE RANGE, THE WHOLE MIX CO
Massey University Supreme Award
Massey University Health and Wellbeing Award
James & Wells Business Innovation Award
The Whole Mix vegetable noodles are made by spiralising fresh vegetables into vegetable noodles. The range includes Zucchini, Butternut, Medley (beetroot, carrot, zucchini) and Kumara. Launched in February 2018, the range is promoted as offering the first fresh, pre-packed, ready-to-use vegetable noodles in New Zealand. They are available at select stores throughout the country.
The judges say the vegetable noodle range rides the wave of market demand for easy-to-serve fresh vegetables, with a twist.
"These prepacked, spiralised, microwaveable vegetable noodles, prepared from locally grown vegetables, are delicious, nutritious and fill a much needed gap in the fresh vegetable market," they said. "Consumers are crying out for fresh products they can cook or prepare quickly and easily."
The judges especially praised the versatility of the noodles, which they said could be served raw to spice up a salad or microwaved to offer additional nutritional vegetable options for busy Kiwis.
"This product demonstrates innovation, creativity and tasty NZ-grown produce," the judges said. "Well done to the team at The Whole Mix Co."
Ross Kane, Managing Director of Speirs Foods, parent company of The Whole Mix Co, says winning the awards is recognition of the way the company has evolved and improved over the past 18 months.
"We got the team reinvigorated, got the right culture within the business and set a goal of being more innovative and producing what people really wanted in the marketplace, and I think it's just a celebration of that journey over the past 12 to 18 months," he said.
"Our vision is to create fresh food to make people's lives healthier and easier, and this is just the beginning of our journey. Watch this space for more innovation."
THE APPLE PRESS – JAZZ, THE APPLE PRESS
Non-Alcoholic Beverages Award, in association with FoodHQ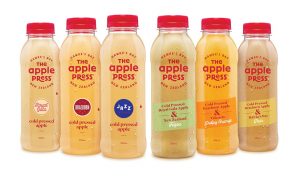 FEIJOA KASUNDI, NOSHORTCUTS
Countdown Grocery Foods Award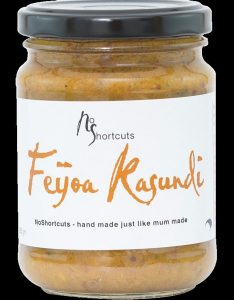 MARINATED BUFFALO CHEESE: GARLIC AND THYME, CLEVEDON BUFFALO COMPANY
Cuisine Artisan Award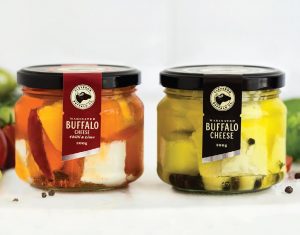 PĀMU DEER MILK, LANDCORP FARMING
Novel Food or Beverage Award, in association with ATEED & The Foodbowl Landcorp Farming Head of Communications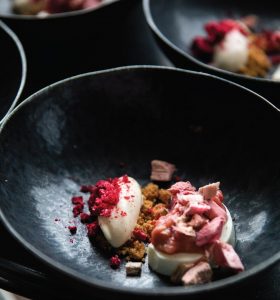 CASHETA VEGAN CHEESE, SAVOUR
Chilled/Short Shelf-Life Award, in association with Eagle Protect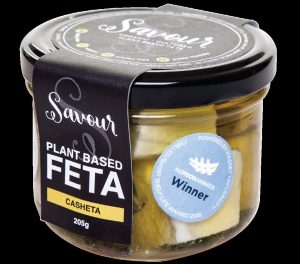 TE MANA LAMB, ALLIANCE GROUP
New Zealand Food Safety, Primary Sector Products Award Frozen Award, in association with Palmerston North City Council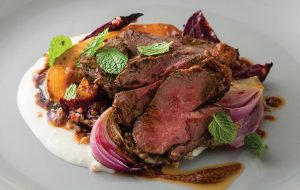 CUCUMBER HIPPY, 8 WIRED BREWING
The Shout Alcoholic Beverages Award