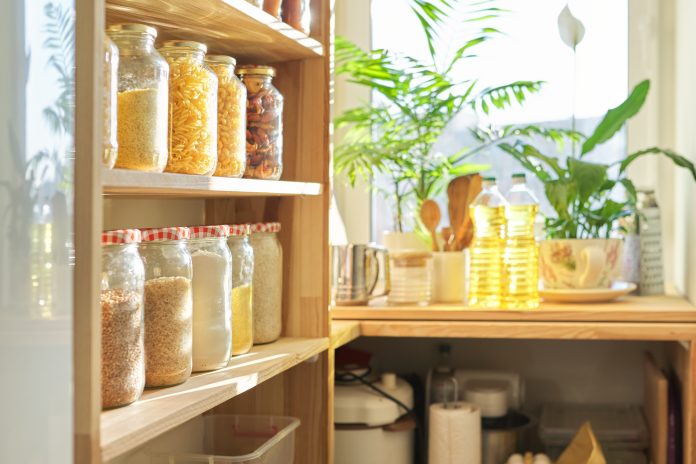 Consumer habits tend to change over time, but the Covid-19 outbreak has forced Australian consumers to reconfigure their lives, their habits and their spending patterns at a speed and scale never seen before, including the management of their pantries.
Volume sales for pantry items more than doubled in the four weeks ending 22 March compared with the same period last year, according to Nielsen Connect Pacific Director Sarah Deas.
The Nielsen analysis highlights the themes that have characterised consumer behaviour over the past months, including more cooking and baking from scratch as consumers find creative ways to use pantry staples, and an increase in sales for convenient meal options that cater to smaller households or those juggling the demands of working from home and home schooling.
This has led to uptake of quick-and-easy meal solutions, including prepared meals, canned vegetables, canned soup, pasta and sauce.
Ms Deas says brands that focus on health and fitness are likely to see strong demand from consumers, who generally have a renewed sense of the importance of staying healthy.
Nielsen Digital Content Ratings data shows that on the last weekend of March, Australians spent 71 per cent more time online with food and cooking content compared with the last weekend of February. On Sunday March 29, consumers spent a combined total of 63,555 hours on food and cooking sites: the most for a single day so far in 2020.
This new focus on online for content, marketing and buying is expected to extend beyond the pandemic.
Coinciding with the growing interest in cooking at home, Nielsen Homescan data shows Australians are becoming more adventurous with their cooking ingredients, with sales of Asian cooking items up substantially.
Supermarkets are exploiting the rise in home cooking, with Coles offering 'What's for Dinner' budget recipes containing no more than five ingredients and starting at $4 per serve for four.
Snacks have also gained pantry space. IbisWorld Senior Industry Analyst Liam Harrison says the stress of the pandemic has led to an increase in demand for snacks and preserved foods.
Protein and honey in the pantry

With the rising consumer interest in healthy products and cooking and baking, as indicated with the Nielsen data, it's unsurprising that KOJA Protein Pancakes, which are promoted as adding to or increasing daily protein intake counts, are making it into household pantries.
And honey remains a staple, with Hive + Wellness Australia CEO Ryan d'Almeida highlighting that there's no shortage of demand for honey despite panic buying during the pandemic.
He says Capilano honey – the company's best-known brand – benefits from a loyal consumer following and strong brand recognition nationwide.
"That's not to say private label products don't have their place in most categories, including honey," he said. "We believe there should be a range of products available that provide choice for shoppers."
In addition to health attributes, taste and quality, Mr d'Almeida emphasises that consumers are looking for Australian owned and Australian made products, as well as convenience.
To market products, the company ensures its brand is active on social media and online channels around Australia, which it says keeps the audience engaged. Its current 'Create it with Capilano Honey' campaign encourages consumers to use honey in different ways (such as in baking and cooking rather than just as a spread) and highlights honey as a healthier substitute for sugar.
Barossa Fine Foods and Bickford's seize the day

South Australia Premier Steven Marshall, speaking at the Food South Australia Summit 2020 virtual event in June, said the organisation had reported that food business profitability had been significantly impacted due to the loss of sales for foodservice channels such as restaurants and event venues, as a result of Covid-19 operating restrictions and closures.
However, he noted positive impacts, such as many food businesses wasting no time to step up to the challenge.
"They've diversified across products and sales channels," Mr Marshall said. "They've upgraded e-commerce activities to enable consumers to order online.
"There are many examples of the transformative approach taken by the food industry here in our state, from Barossa Fine Foods setting up an online shop and extending an invitation to other businesses to offer a convenient one-stop online shop, to Bickford's, which took production of hand sanitiser from an idea to full production in just 20 days."
Read more about the pantry feature in the September issue of Retail World.