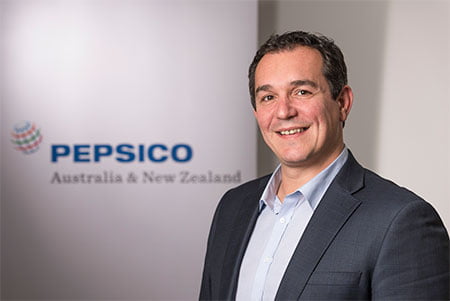 Former PepsiCo ANZ Commercial Director Danny Celoni has been appointed CEO of the company, immediately assuming responsibility for its snacks and beverages portfolio.
Mr Celoni steps into the role following the appointment of former CEO, Robbert Rietbroek to Senior Vice-President and General Manager of PepsiCo's Quaker Foods North America business.
Following 17 years with Diageo and four years in strategy consulting, Mr Celoni joined PepsiCo in November 2016, bringing extensive knowledge in senior sales, plus commercial and strategic experience in leading large-scale businesses around the world.
"Danny brings to the role a deep understanding of our customers and the Australian and New Zealand retail environments," PepsiCo Asia Pacific President Adel Garas said. "He has been instrumental in the growth of our brands over the past 18 months and is well placed to lead the team as we chart our next chapter."
Mr Celoni said he couldn't be prouder to lead PepsiCo ANZ.
"With an enviable portfolio of both home-grown and world-leading brands, PepsiCo is in a strong position to continue driving category-leading innovation and growth in Australia and New Zealand," he said.