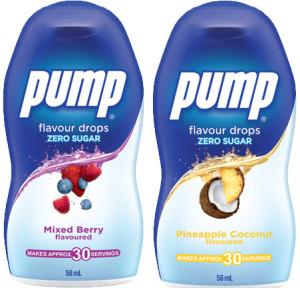 Coca-Cola South Pacific has launched Powerade Sports Drops and sugar-free Pump Drops, with both designed to evolve the burgeoning water segment. Targeted at 18
to 34 year olds who are always on the go, both products give an extra boost to water when needed the most.
Available in Mountain Blast and Berry Ice, Powerade Sports Drops power water by enhancing hydration with the addition of electrolytes to replace those lost through sweat, while Pump Drops give water a sugar-free flavoured burst in Strawberry Kiwi, Mixed Berry and Pineapple Coconut flavours.
"The launch of our new Drops products further extends our commitment to present more choice when it comes to the beverages we offer, providing more innovative options to meet consumer demand of our respective target audiences," Coca-Cola South Pacific Hydration Marketing Manager Tracey Evans said.
"We see growth potential for both products similar to what we have already seen in the US, making this a very exciting time for water in the Australian market."
[vc_gallery type="image_grid" images="5447″]