The past several months have been trying times for business across Australia amidst the impacts of COVID-19 regulations and lockdowns. With 73 per cent of business requiring access to support measures, ABS has reported that 20 per cent of business saw their revenue half essentially overnight, and unemployment at the highest level in 22 years, the difficulties currently facing Australian business owners and executives are unprecedented.
By Haines Consulting Group founder and Managing Director Stuart Haines.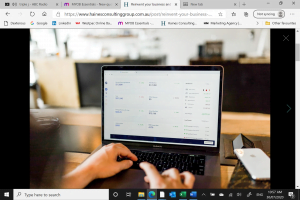 Despite this, there are several companies both international and within Australia that are thriving in the face of tightening regulations and lockdowns. One look at the share market will show you that companies such as Amazon, Alibaba, and eBay are seeing their stocks reach all-time highs in the past month.
There is a single common thread that can be found in almost all businesses that are currently flourishing in spite of Covid-19 – online selling.
Look to support local manufacturers who have the innovation and design capability to accelerate your production rather than paying inflated international prices for your machinery.
Read More
eCommerce in 2020 
Simply put, if you are a manufacturer or retailer that is not selling your products via an online eCommerce website, you are leaving money on the table at a time where your business needs it the most. Even before a pandemic left consumers wary of venturing to large shopping centres and retail outlets, online purchase made up 16 per cent of all retail sales worldwide.
Since Covid-19, however, this number has spiked to 27 per cent. This graph displays the sheer scale of this change in consumer behaviour.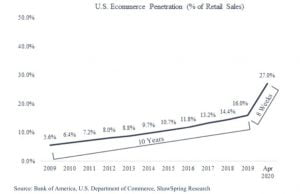 So how can your business capitalise on this trend and increase your revenue to levels higher than pre-lockdown? Business owners and management need to digitise the entire sales process.
Digitise your entire sales process 
It is not enough to simply create a website that displays your products. To convert online viewers to real customers, the entire sales process needs to be digitised and automated. This means a customer can browse your store, compare products, buy the products they are after, and have it shipped to their doorstep all within a few clicks.
On top of this, you wouldn't just set up your brick and mortar store and expect the customers to come flooding in. A multi-disciplinary approach to marketing is required to achieve maximum online efficiency, bringing in paying customers at the lowest cost possible.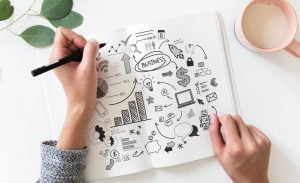 A multi-disciplinary approach to marketing is achieved through consistency and congruency through all marketing channels and communications, including but not limited to branding, social media, emails, public relations, and print media. All these channels and methods must be digitally interlinked and working together to achieve the common goal of boosting online sales.
For a manufacturing or retail business, this would mean using social media to build a consistent and positive brand image, email campaigns and paid advertising to draw viewers to your eCommerce site, and discounts and deals on the site itself to drive sales.
Case study 
An example of a business that has implemented its Digital Strategy through this process during Covid-19 regulations is El Cielo. When restaurants, café and bars were forced to shut in March, 68 per cent of El Cielo's business stopped overnight.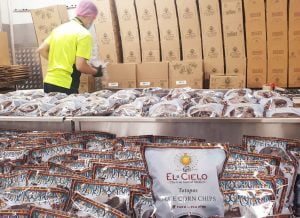 Since then, El Cielo developed and launched their new eCommerce site for both retail and wholesale customers, sent out consistent messaging on their social media platforms, utilised paid advertising to drive eyes to their site, and had their brand published in several online media outlets through PR and run email campaigns that have generated a 700 per cent-plus increase in online sales.
In doing this process that have automated the sales and distribution process keeping cost down by removing old manual processes. As a result, El Cielo are in a better position to not only survive the financial impacts of Covid-19 but come out of the pandemic stronger than ever.
El Cielo have been working around the clock to fulfil orders.
About Stuart Haines 
Stuart Haines is the founder and Managing Director of Haines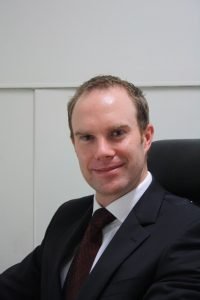 Consulting Group and Haines Media, companies specialising in business growth, marketing and advertising. Stuart's company was developed from his passion for working with innovative local entrepreneurs and helping them to grow their business ventures both nationally and internationally.