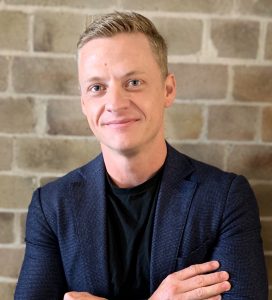 The retail industry underwent a seismic transformation in 2020 and it's had a significant impact on consumer expectations. With storefronts shuttered and foot traffic essentially erased, the industry braced for impact and turned its attention to e-commerce.
By BigCommerce General Manager and Vice President of APAC Shannon Ingrey.
Retailers rose to the challenge. They adapted, changed and improved their online offerings as needed and over weeks and months, new consumer habits were formed. Conveniences like click-and-collect or next-day delivery were adopted, and digital payment options like AfterPay became increasingly standardised.
The adaptability of the industry has surfaced an interesting challenge moving forward: as businesses look to find a sense of 'Covid normal', which of the conveniences provided as an initial response to the pandemic will stand the test of time?
Using technology to meet expectations

Increasingly, it's convenience that's driving e-commerce technology and the priority is making the shopping experience (whether in-store or online) easier for customers. Managing supply chains and ensuring retailers have the infrastructure in place to support offering those services is critical.
Not only can technologies like AI and Machine Learning make the shopping experience more relevant for customers, but they can also support retailers with supply chain and cost management.
In the coming months we're likely to see AI incorporated into retail warehouses, enabling business owners to better understand what they need to stock and where that stock needs to be.
Don't make (delivery) promises you can't keep

While we have advanced significantly in terms of e-commerce adoption in 2020, decreased foot traffic drove a subsequent increase in consumer expectations around product delivery. Pressure to stand out from the competition saw retailers committing to promises like same-day shipping or fast delivery, without necessarily having the organisational structure in place to be able to deliver on those promises.
Fortunately, data shows that consumers are becoming more patient. In fact, the vast majority of shoppers (71%) state that free delivery is a priority when ordering online, whereas only 19% prioritise speedy deliveries.
If fast delivery isn't in your scope right now, don't panic. Instead, look for other ways you can enhance your customer's overall experience. The changing attitude from consumers means that instead of racing to the bottom in terms of costs and margin-cutting, retailers can decide if they have the infrastructure in place to accommodate speedy deliveries and work within their means to deliver on promises.
Digital payments

Consumers have come to expect a seamless and straightforward shopping experience, which includes the way they complete payments. In fact, frustration at checkout has caused 79% of consumers to abandon their shopping carts altogether.
Moving forward, we're likely to see contactless payments become more heavily adopted by consumers. As physical credit card usage decreases at the expense of other payment methods, options like Apple Pay or Google Pay will become a key part of the shopping experience.
It's important for retailers to know their audience and to offer the payment methods that appeal most to those sectors. Buy Now Pay Later options like AfterPay are crucial for those targeting younger demographics, but less so for older demographics –  data shows that 17 percent of 25-34 year olds prefer to use BNPL, compared to only 9% of those aged 55-64. Knowing what makes the journey to purchase relevant and easy for your customers will help improve conversion.
We've seen significant advancement in the adoption of ecommerce in the last 12 months. It's brought challenges, but also opportunities for retailers. Ultimately, the impact has been driven by each retailer's ability to meet consumer expectations and changing behaviours. Retailers now need to find the balance between continuing to meet those expectations and their own bottom line and infrastructure.
About Shannon Ingrey
Shannon Ingrey is the Vice President and APAC General Manager at BigCommerce. With more than 15 years of global ecommerce experience, Shannon leads BigCommerce's APAC operations, including oversight of all local marketing and sales activities as well as working to grow the business in the region.
About BigCommerce
BigCommerce (Nasdaq: BIGC) is a leading software-as-a-service (SaaS) ecommerce platform that empowers merchants of all sizes to build, innovate and grow their businesses online. BigCommerce provides merchants sophisticated enterprise-grade functionality, customization and performance with simplicity and ease-of-use. Tens of thousands of companies across 120 countries use BigCommerce to create beautiful, engaging online stores.