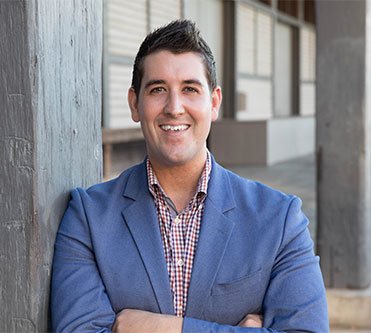 By Xref Sales Director Mike Brett.
As Australians return to work and school, retailers are coming up for air from the chaos of the busy holiday period. In preparation for the year ahead, with Easter just around the corner and EOFY on the horizon, it is important that retailers reflect on the Christmas holiday season and consider the lessons they have learned. What worked, what didn't, how could it be improved next time?
According to the Australian Retailers Association, peak periods contribute about 36 per cent of a retailer's annual profit, so getting the right plan implemented, and the right people on deck at these times, is key to overall, annual success.
Many retailers choose to ignore the logic of prioritising the hiring (and rehiring) of high-quality staff during peak periods, and instead take on candidates with more haphazard approaches, to save on costs, or to get them on the shop floor more quickly. But with packs of shoppers dashing from store to crowded store, the incompetence of staff during these times can significantly impact a retailer's success, giving their competition a one-up against them.
While there is huge potential to deliver a mega influx of revenue, these chaotic times are simultaneously fraught with challenges and risks. Problems can arise quickly, and opportunist shoplifters taking advantage of inexperienced or untrained casual staff are just the tip of the iceberg. Retailers who didn't achieve their sales targets over Christmas need to consider the possibility that this may have been down to poor hiring decisions.
A perception problem in the retail industry
Currently the retail industry seems to be split down the middle when it comes to hiring practices. While some businesses swear by the value of referencing, others hold the perception that reference checking for in-store positions – particularly temporary and casual resources – is a waste of time.
The 2017 Xref Recruitment Risk Index revealed that almost 40 per cent of HR managers and recruiters consider reference checking a formality that serves little purpose, and 32 per cent said it was a drain on time and resources – even though previous Xref research has shown that 42 per cent of candidates have deliberately lied to potential employers when applying for a job.
Some retailers believe they can judge the suitability of a candidate by the traditional resume shortlisting, face-to-face interview and phone-based reference approach, but our research shows that this outdated recruitment process is giving unworthy candidates the opportunity to deceive potential employers and land a role for which they lack the necessary experience and qualifications.
In an industry with a high rate of staff turnover, retailers need to change their hiring perceptions, improve their hiring practices and reprioritise background checks.
Understanding the risks of poor practices
Often, when reference checking is carried out during a peak period, the process bypasses a retailer's HR team and is given to a store manager who is inexperienced in the recruitment process and under pressure to fill roles.
Aside from the distractions of having to manage the store, the lack of experience in the reference-checking process could also lead a store manager to make the mistake of asking the wrong questions, including those that may be considered biased and discriminatory, which could ultimately land the retailer in hot water.
Our research shows that 29 per cent of survey respondents who had acted as referees were asked for inappropriate details about a candidate, such as their marital status and sexual orientation. Not only could these controversial questions cause damage to a business's reputation, but the illegality of this line of questioning could also put the business at risk.
Value of compliance
The level of compliance required by retailers can vary depending on the business and the nature of the job. But the practice of checking a candidate's references over the phone provides little reassurance and guarantee that the candidate – or their referee – has been honest about their background, and that the retailer has undertaken the best reference-checking process.
Staff members who don't fit the bill and aren't service and experience focused will leave millions of dollars on the table for retailers as customers leave without being properly engaged by staff.
So how can you conduct better background checks, especially when you're trying to contact time-poor retail managers who are often on shop floors, not sitting at desks?
Recruitment and reference-checking tools such as Xref's automated, cloud-based system enable busy retailers who work outside traditional business hours to complete a candidate-reference check at any time of day. Once completed, the reference check can then be processed and delivered back to the employer within 24 hours. The ease and speed of this system reduces the amount of admin-heavy processes for retail recruiters and enables them to make fast and confident hiring decisions. In addition, they benefit from data-driven insights and a level of compliance that cannot be guaranteed with traditional approaches.
At all times of the year, but especially during peak retail periods, with so much at stake, completing the proper due diligence when hiring is essential to ensuring the right staff are hired to deliver the best service to customers. Robust, automated solutions make this possible with ease, speed and security.