Dairy partner to over 5,000 cafes in Victoria, NSW and the ACT, Riverina Fresh was forced to seek alternate channels due to the restrictions around the hospitality businesses.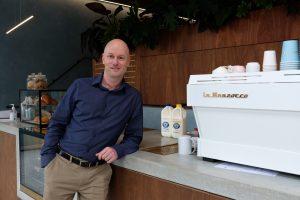 Discussions with supermarkets began, and within 72 hours, Riverina Fresh had expanded its retail footprint with a selection of its milk on the shelves of 180 Woolworths stores in Victoria, and 100% of stores in NSW and ACT.
"Panic buying had set in, and so we seized the opportunity to partner with Woolworths, and  regional Coles and independent retailers to keep quality Australian produce on their shelves," says CEO of Riverina Fresh, Rob Collier.
"We're a 100% Australian owned dairy company that understands how to navigate tough times, having supported our farmers through the drought in the Riverina for the past three years."
Riverina Fresh sought to collaborate with its out of home channel customers, using Riverina Fresh refrigerators for its milk & cream to enable cafes in their own pivot from eatery to local food pantry.
The company's own pivot has secured the brand an expanded retail footprint in all NSW and ACT Woolworths.
The brand is now actively exploring the establishment of a home delivery channel in Melbourne and Sydney as well as further partnerships with independent retailers.