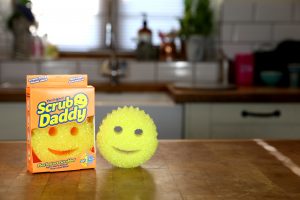 The Scrub Daddy family are flying off the shelves at Coles.
The cleaning product that's already proven to be successful in the US and UK, is now taking off in Australia after just launching in Coles.
From Shark Tank USA, inventor Aaron Krause created the original scrub sponge, not just for fun, but for convenience.
"Our FlexTexture material is firm in cold water for scrubbing without scratching, then softer in warm water for sponging, both without the need for extra cleaning chemicals, and all while remaining odourless," says Mr Krause.
"Not only can he replace all your other sponges and most of your sprays, but he lasts much longer and can even be deep cleaned in the dishwasher or microwave."
The Scrub Daddy family is distributed in Australia by Evo Lifestyle Products.
Evo's Managing Director, Peter Byrne says, "We are thrilled but not surprised the Scrub Daddy launch in Coles has been so successful, echoing his success in the USA and then the UK.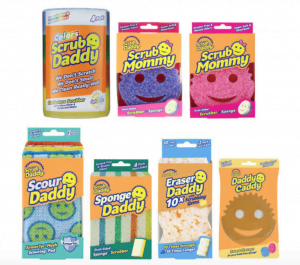 "We're now looking forward to working with retailers of all shapes and sizes to broaden both our distribution and ranging, in line with this clearly-demonstrated consumer demand."
Also now available to retailers is the new Eraser Daddy 10x, who doesn't disintegrate, like other erasers.
Additionally, the Daddy Caddy clear sponge holder; the scented Scrub Daddy Lemon Fresh; Scrub Daddy Colours to allocate different sponges to different areas; Scour Daddy for extra tough baked-on dirt; Soap Daddy the ultimate detergent dispenser; and the small but mighty Screen Daddy to keep phone and computer screens clean.
To find out more info visit, scrubdaddy.net.au.