In-store and shopper marketers are adjusting to a whole new way of business forced by the spread of COVID-19, with uncertainty over what will sway shoppers on the other side.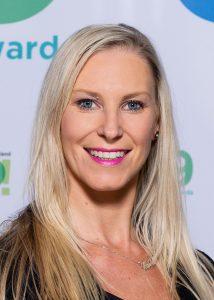 By Shop! ANZ General Manager Carla Bridge.

Despite being an integral part of the typical FMCG environment, which in many sectors has seen 20 to 50 per cent increases, the in-store marketing environment has been hit by restrictions and behaviour changes as a result of COVID-19.
Many of Shop!'s members are still in assessment and preparation mode, taking stock of what the daily changes mean for supermarket environments, and thereby work volumes. However, this will soon change to either 'hibernation', as the government is terming it, or a new way of operating for either the short or long term.
In-store and shopper marketers serve three 'masters': brands, retailers and shoppers. While some brands remain in healthy positions sales wise, when it comes to the stores that their marketing is placed in, we're seeing big changes. Stockpiling by consumers has made for uncertain supply chains, which means that point of sale displays and NPDs may not be in the best interests if there's no stock for shoppers to buy.
The secondary issue is that, as social distancing restrictions come into play, retailers are clearing their aisles of displays to make as much room as possible for shoppers to observe the 4sqm per person distancing rules.
Some businesses are continuing with displays for essential items during this time, which is great news for local producers and suppliers. Local POS display producers have reported increases in workflow above what's typical at this time of year, with offshore producers such as China having been in shutdown and freight costs skyrocketing as a result of airline operations being halted the world over. Certain materials required for marketing may also be harder to come by at this time.
Some of the hardest hit marketers in the FMCG space have been those in the sampling and experiential areas. Sampling was one of the roles to be pulled from supermarkets amid safety concerns, and this was swiftly followed by the cancellation of major events.
Many FMCG brands rely on events to launch new products and offer physical brand experiences, with the F1 in Melbourne and Sydney Royal Easter Show just two events to fall victim to COVID-19 safety precautions.
Some shopper marketing agencies are also struggling for survival, with planned campaigns put on hold indefinitely, with the possibility that even if business does return to normal in the not too distant future, in the new landscape these campaigns may no longer be relevant.
One area where FMCG marketers are able to gain a foot up, however, has been in health and safety, with exponential increases in social-distancing floor decals, plexiglass screens for checkouts, pull-up banners and signage warning the public of COVID-19 symptoms, separating barriers, and counter dividers.
Other areas that marketers are turning their attentions to include, for example, beauty products. With beauticians and hairdressers now largely in shutdown, products such as hair dyes, waxing kits, face masks, lash and brow tinting kits and other related services will be expected to bring growth.
Cosmetics products, having dipped in sales, should also be prepared for an increase once social restrictions lift, with hopes that the 'lipstick index' will hold true. Marketers with time on their hands now can begin planning for eventualities on the other side.
High demand has also been seen for digital services and campaigns, but with internal budgets slashed, agencies are being placed on hold and brand teams are upskilling to produce digital assets internally. In the case that agencies are being used, assets and budgets from previously planned campaigns are being redeployed for fresh digital uses.
The final 'masters' FMCG marketers play to are perhaps the most important: shoppers and consumers. This is where the most uncertainty lies. In the past few weeks alone there have been fundamental and broad-arching shifts to the way shoppers behave, and the longer the COVID-19 situation continues the greater the evolution of the shopper will be.
The major challenge for everyone in this market will be predicting and applying these behavioural changes to modelling and marketing campaigns. In the aftermath, will shoppers be lured or turned off by messages of togetherness after having spent months in close confines with family members? Will they be more careful or throw caution to the wind when they finally get to break their COVID-19 chains?
About Information
Carla Bridge is General Manager of not for profit retail marketing association Shop! ANZ (formerly POPAI). Shop! provides a range of membership services for retailer marketers in addition to the annual Marketing at Retail Awards. Carla has more than 15 years' experience in the Australian retail and FMCG industries. Before joining Shop! ANZ, she was head of media and communications at the Australian Retailers Association.