How action from shopper insights unlocks category growth, creates joint value for all stakeholders and helps build strategic partnerships with suppliers and customers across FMCG.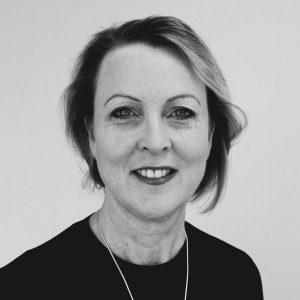 By POPLever Director Debbie Schubert.

Where do I start? This is a common question I've been asked by people new to the shopper function. Few have had experience in this area when they start. If you're in the role, it's generally because you're an achiever.
Most people in this role see it as a stepping-stone to other career options. Others love the cut and thrust of the ride and fall in love with the pace. I classify myself in the latter group.  When coming into the job, often there's no shopper road map or plan. It's confronting. You're very visible.
I'm also often asked: what does a shopper function actually do and how is it different to marketing?
In a nutshell, the shopper function assists sales teams by creating levers that amplify the sale of products. How? By using insights and shopper point of purchase tools that differ by customer. Remember, without a customer sale, there's no business. You need to understand what will work in your customers' environment.
To be successful, you need to be proactive as well as reactive. Your action plans need to be based on a broad business understanding, internally and externally. Don't forget your supply chain and individual retail customer needs. Know more than the procurement team about your POP (point of purchase) suppliers. Be brave, ask why a lot.
An important first step when new to a business is to build trust. Start desk hopping and getting to know your neighbours. Build up a relationship with them. Get to know about their day jobs, what they're working on, what's important to them. In tough times, people will lean in to help those that help or listen to them. People like to work with people they trust and respect.
A shopper team's function is to turn action into insights. Note that action and thinking aren't opposites. They work in tandem. Action based on insight is the best place to learn what levers drive businesses. A good shopper marketer is an agile decision and plan maker. Be prepared to bunker down and battle it out internally and externally. Embrace constant change.
Reflection is important for this role. It builds knowledge and experience. I make it a practice after each project to make notes: 'what worked, what didn't, what did we rock?', for example, but most importantly, 'what didn't go to plan' and 'what do we need to do better next time?' Constantly learn and improve your game.
If you're truly being a thought leader and innovative, expect some failure. It hasn't been done before, so there'll be some bumps on the road. Lean into them. You must put yourself out there to be cut-through.
In tough times like these, understanding your market is vital. Reach out to your suppliers and retail contacts. Listen out for the traps and potential roadblocks ahead. You need to know how much it could hurt your business plans if any wheels fall off their businesses as much as yours. Shopper marketers get judged not by what you say, not by what you think, but by what you get done. This is achieved through your skills and networks. Network, network, network!
Top tips for shopper POP levers

Understand your category dynamic. Be prepared to create and own your decisions, and act on them. Be brave!
Communication. Be in constant conversation with your manager and your sales and marketing teams. Ensure you're aligned to the same end outcome. A shopper process is never streamlined or pretty, due to the constant changes in our industry. Make sure the outcome is a shared joint one that you build your process around. Your process will need to be agile and flexible. Align end goals!
Innovative thought leadership. You have the ability to transform innovative ideas into immediate action. Develop a brain trust across your business. Bounce your ideas around with them. They may have a brilliant idea but not the tools to bring it alive. You can help them move ideas from conceptual to concrete. Remember to acknowledge. Innovation needs diversity.
Play as a team. As a shopper marketer, you're viewed as a maverick. You get stuff done. However, you'll be most effective when you earn others trust and loyalty. Without this, you'll fail to get projects over the line. To do this, bring the teams on a journey. This includes internal, your retail customer teams and your suppliers. Sell them a joint dream that has business growth goals. Understand who the business decision makers are. Ask and listen to their advice. Be collaborative!
About Information

Debbie Schubert is the Director and founder of POPLever Shopper Marketing Agency – Action from Insights, established in 2016. She is a shopper marketing and retail strategy expert working both on client side as well as agency in FMCG shopper. Deb worked with large multinationals and start-ups including Snack Brands Australia, Lion Dairy, Pepsico, Nestlé, SC Johnson and RB. She has an intricate knowledge of the Australian FMCG retail landscape. She was chair of POPAI (Shop!) for four years.