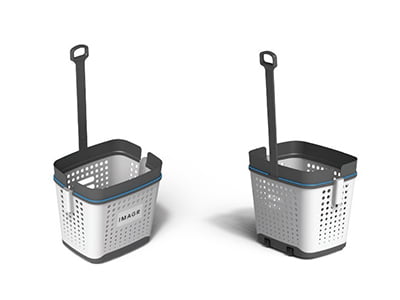 Shoppers around the world are one step closer to experiencing artificial intelligence (AI) in action when they fill up their supermarket carts following a private investor's buy in to a leading AI startup in the southern hemisphere.
IMAGR, an AI company from New Zealand, has secured Sage Technologies Ltd as a cornerstone investor. The investment is a significant commitment to accelerate the development of IMAGR's retail product, SmartCart.
SmartCart is an image-recognition retrofit designed to eliminate queues at checkouts and is claimed to be "set to revolutionise the shopping experience for consumers and retailers".
IMAGR founder, William Chomley, who started the company in Sydney, Australia, in 2015, before returning to his home country to set up the business in Auckland 12 months ago, says the new partnership will fast track the company's product developments.
"We're passionate about delivering the world's best consumer experiences through image processing and AI," he said. "Our goal is to give retailers innovative solutions for efficiency, and with the support of Sage Technologies, we're now able to progress much more quickly towards rolling out our product range on an international scale."
Working in real time using computer vision technology, SmartCart recognises products as they enter a supermarket cart – removing the need for traditional barcode scanning and the checkout process.
To activate it, a customer downloads the app for the store they visit and sets up their payment method. While in store, shoppers pair their smartphone with the shopping cart and, as they add items to the cart, the items appear on their phone's virtual basket.
IMAGR is in talks with FMCG retailers in New Zealand, Australia, the UK, Europe and US about using SmartCart to enhance everyday experiences and will move into the testing phase (beta) in April 2018.