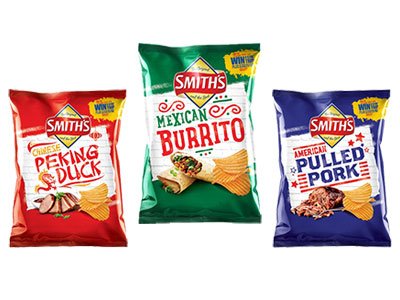 Smith's has launched its new Street Eats range with three new flavours said to be inspired by international street food and flavours: American Pulled Pork, Chinese Peking Duck and Mexican Burrito.
The company said: "We're delighted to launch our new Smith's Street Eats range. With fresh packaging and distinctive flavours, these chips are sure to be a hit with shoppers looking for variety from a brand they know and trust."
All three flavours are available in 150g (RRP $3.29). Chinese Peking Duck and American Pulled Pork are also available in 80g and Mexican Burrito is available in 45g.