Images via Snowy Mountains Coookies.
The regional NSW company Snowy Mountains Cookies has taken a huge hit from the COVID-19 pandemic with supplier cancelling cookie orders.
Snowy Mountains Cookies is now searching for new customers for over 200,000 cookies.
Based in the alpine town of Jindabyne, the business was still trying to recover from the devastating bushfires earlier this year.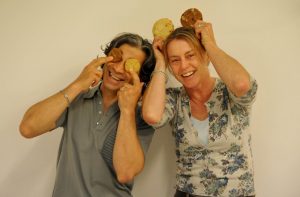 Still moving forward co-owners Nolen and Daisy Oayda have found alternative clients for their products and continue to approach businesses they can partner with to enjoy their delicious product.
Their products are now being enjoyed by a selection of new customers including the Australian Defence Force, Department of Foreign Affairs and Trade, and Service New South Wales, however there are plenty more cookies ready and waiting for Aussies to enjoy.
With 70% of the business' sales focussed on the airline industry, Snowy Mountains Cookies partners include the likes of Qantas, REX Airlines and Singapore Airline – the business took a heavy hit when the restrictions began to take place.
"Like our fantastic airline partners, we too have suffered immensely due to the reduced flying schedules," says co-founder, Nolen Oayda.
"We value our airline partners support in creating Snowy Mountains Cookies into what it is today and are greatly looking forward to being back in the air together soon."
Snowy Mountains Cookies has additionally partnered with OzHarvest, with a mission to reduce food waste.
Snow Mountains Cookies are available to purchase at snowymountainscookies.com.au or by contacting Nolen directly at nolen@snowycookies.com.au