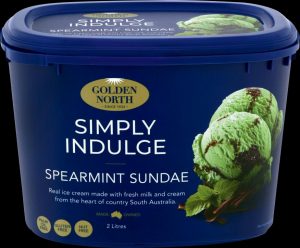 South Australian ice-cream company Golden North says it is meeting the trend towards increased indulgence with two new tub variants: Spearmint Sundae and Vanilla Sundae.
Each tub combines a chocolate ripple through "the classic ice-cream flavours". Golden North says vanilla and spearmint were chosen for the new variants because they are traditional favourites that pair well with chocolate.
"Consumers are going to love the combination of creamy ice-cream and luscious chocolate ripple sauce," Golden North Director of Marketing and Export Trevor Pomery said.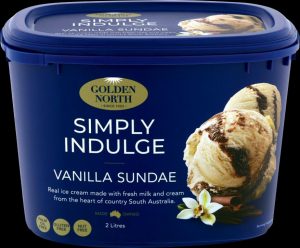 "It strikes a good balance between the fresh dairy creaminess from the ice-cream and the richness of chocolate from the sauce. We're confident that these two flavours will become essentials in the family freezer."
Launched in January, the new flavours are available in 2lt family tub size and have an RRP of $8-$8.50.