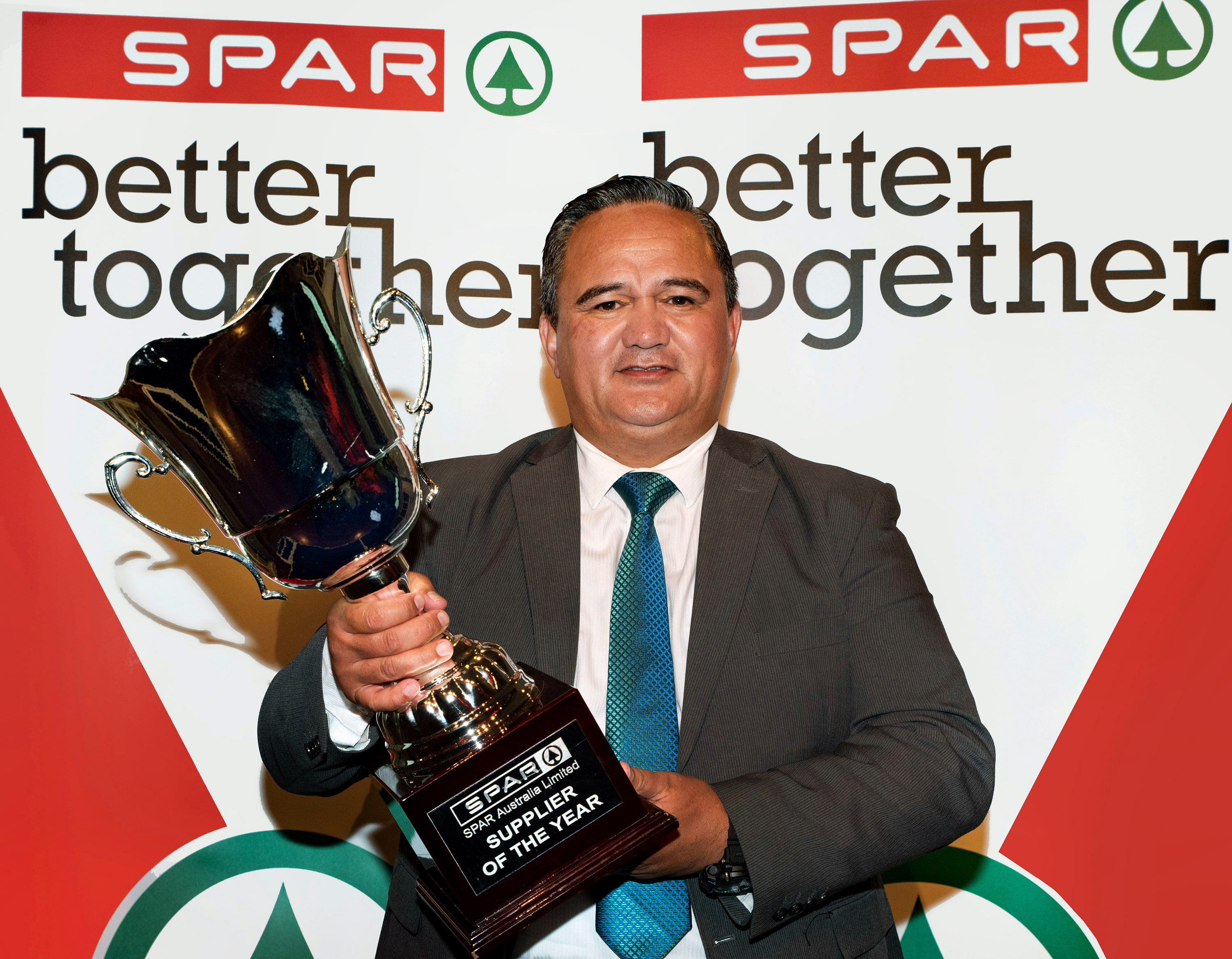 The continuing theme for this year's SPAR Supplier of the Year awards was 'Better together', a notion supported by the company's founding principles that 'through united cooperation all shall benefit'.
Held at the Sanctuary Cove Intercontinental Resort on the Gold Coast in March, the 2019 SPAR Australia Supplier Awards Gala Dinner was attended by more than 100 SPAR supplier partners. MC for this year's festivities was five-time world aerial skiing champion and Olympian Jacqui Cooper.
SPAR Managing Director Lou Jardin, in his welcoming address, acknowledged all suppliers for their partnership with SPAR Australia.
"The collaborative partnership with our major suppliers is not only delivering substantial growth, but is also keeping our SPAR retailers competitive," he said.
Throughout the night, Ms Cooper spoke of her journey from a jumping on a trampoline daily to becoming the highest achieving aerial skier of all time (man or woman) with five world titles, 39 World Cup medals, 24 World Cup wins and three  World Championship medals.
The message of striving for the best, overcoming adversity and continually evolving was not lost on those attending the event. Such endeavour was reflected when the awards were presented, reinforcing what each supplier had been able to achieve in an increasingly competitive marketplace.
SPAR Australia said the group continues to show that, while the industry may seem challenging, the right attitude and a strong support network keep making the difference.
The award winners
Supplier of the Year – Primo Smallgoods.
Grocery Supplier of the Year – Mondelēz Australia.
Perishable Supplier of the Year – Vesco Foods.
Direct Supplier of the Year – Tip Top Bakery.
General Merchandise Supplier of the Year – The Decor Company.
Non Food Supplier of the Year – Asaleo Care.
Promotional Supplier of the Year – Fonterra.
SPAR Own Brand Supplier of the Year – The Greek Yoghurt Company.