While many businesses have been knocked down a little (or a lot) due to COVID-19, there are however some businesses that have been absolutely thriving.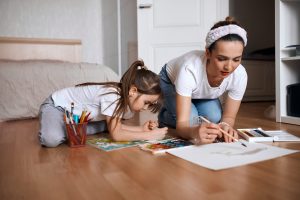 With most people in lockdown and having to turn to activities outside of the norm to entertain themselves with, it's meant that those particular businesses have increased their sales 10-fold.
Freight forwarding company Verus Global hasn't slowed down in shipping goods from overseas and has seen an increase in certain goods that weren't as common pre-COVID.
CEO of Verus Global and award-winning entrepreneur, Jackson Meyer shares his most interesting consumer trend observations.
Redecorating
Verus has seen a lot of furniture stock making its way to Australia, so much so that some furniture clients have run out of stock and reported large back orders – meaning Aussies have taken this time to redecorate their living space.
Aussies are getting creative
Art supplies and DIY project supplies have skyrocketed in the last few months, notes Verus. Many Australians are finding extra time to create and learn new artistic skills.
Supporting local businesses while abiding by the rules
The orders for takeaway and food delivery packaging have increased substantially. Food boxes, napkins, and cutlery have all seen a massive increase in sales unlike ever before. This means that Australians are abiding by the rules and eating at home as much as possible.
Working from home
Not a surprising one, however stationery sales have increased due to many Australians working from home throughout COVID, including pens, paper and notebooks.
Australians are staying clean 
Once again, quite predictably, the amount of ethanol and hand sanitiser coming into Australia is unlike anything Verus has ever seen before. Australians are keeping clean and sanitised.