Steggles has announced the launch of new additions to its Family Roast range.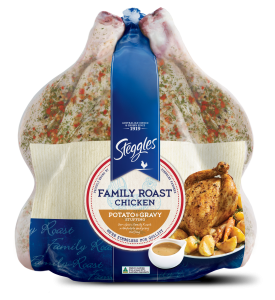 Exclusive to Woolworths, the new products include Family Roast Chicken with Potato & Gravy Stuffing, Family Roast Smoky Charcoal Split Chicken, and Boneless Family Roast Chicken with Garlic Bread Stuffing.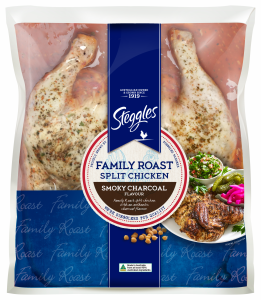 According to Steggles, the latest innovations are encouraging Australians to celebrate the "centre piece of quality time".
"The new range harks back to traditional family classics that guarantee no leftovers," says the brand.
"[This is] heroed by the whole Family Roast Chook stuffed with a perfect pairing of roast potato and gravy inspired stuffing, crafting the perfect excuse to get the whole family over this weekend.
"The time-saving unsung hero of the range is unquestionably the Boneless Family Roast with Garlic Bread Stuffing – the flavour combo you didn't know you needed until now. While, the Family Roast Smoky Charcoal Split Chicken should be a staple of the Saturday BBQ…"