Coles has opened its first food hall at its Tooronga Village store in Melbourne's east.
In line with Coles' strategy to innovate through partnerships, the food hall is supported by independent food retailers including one of Melbourne's favourite cafés and Australia's leading sushi retailer.
It aims to cater to the time poor in search of convenience and health-focused shopping.
EARL Canteen, Sushi Sushi and Fresh Kitchen food on offer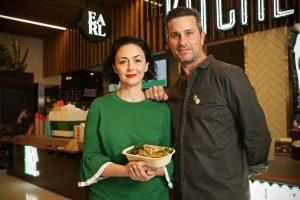 Look to support local manufacturers who have the innovation and design capability to accelerate your production rather than paying inflated international prices for your machinery.
Read More
EARL Canteen and Sushi Sushi food will be on offer as well as a large range of convenience food options including Coles' expanded range of Fresh Kitchen salads, ready-to-go breakfasts, pre-cut fruit and vegetables, and homestyle-inspired ready-made meals.
Foodies will have access to a dedicated cheese shop with upmarket local and international cheeses, a DIY bread slicer, a cook-at-home pizza ingredient station and a fresh pasta bar. These are just some of the food hall's attractions.
And not forgetting drink, First Choice Liquor Market has also opened its newest store right next door, featuring an open-plan layout and new store concepts.
The store has been optimised for online retail with a dedicated Click&Collect bay for customers to pick up orders quickly.
Coles to continue convenience roll out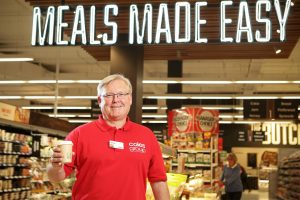 Coles Head of Convenience Louis Eggar said the new food hall concept is all about "making life easier for our customers by solving the problem of what to eat – for everyone, any time of the day".
"At Coles, we want to win together with our suppliers, so we're excited to work with the best in the business for premium quality, quick and easy meal solutions that appeal to our urban and time-poor customers in Hawthorn East and surrounds," he said.
Coles intends to convert more than 100 of its existing supermarkets to the new 'Fresh Convenience' format before Christmas.
As a result of the refurbishment of Tooronga Village supermarket, Coles has created more than 65 new local jobs, including 25 new staff members employed by EARL Canteen and Sushi Sushi.