The eco-friendly brand has sold three million bottles since its innovative Carbon Capture packaging strategy was launched in March 2015, converting 95 per cent of its packaging to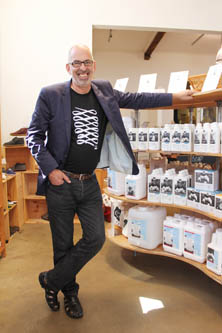 renewable plastic grown from the sugarcane plant.
Since converting its packaging to the Carbon Capture technology, ecostore has saved 1,556 tonnes of carbon dioxide compared to using regular plastic.
CEO and founder of ecostore Malcolm Rands is so passionate about the use of this technology, he's made the Carbon Capture intellectual property available for any organisation to utilise in an effort to encourage FMCG giants to follow ecostore's leading example.
Should he achieve this goal, and all plastic manufactured in Australia switched to Carbon Capture, the reduction of carbon dioxide emissions each year would be equivalent to:
About

575,000 cars removed from the road.

450,000 Australian households

'

electricity consumption for one year.

63,000,000 seedlings grown for 10 years.
To celebrate the three millionth bottle milestone, ecostore is rolling out a major brand activation nationwide. The campaign will see all Carbon Capture products in the ecostore range highlighted through impactful on-pack stickers, supported with a major national print campaign, digital rollout and a strong public relations push led by Mr Rands.