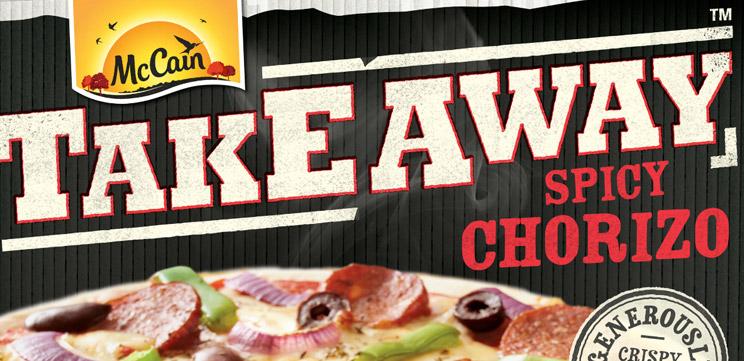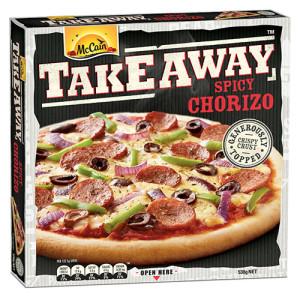 McCain Foods' Takeaway Pizza range offers a selection of premium frozen pizzas featuring stone-baked crispy crusts and "generously" hand-topped flavour combinations.
McCain Foods Australia/New Zealand Marketing Manager Katrina Wilson says the new product is aimed at combining takeaway quality and taste with  ease and convenience at home, whenever desired.
"McCain is a leader in the frozen food category and we're committed to developing products that deliver on convenience and great taste, with no compromise," she said.
"Takeaway Pizza is no exception. We've worked hard to create a range we're proud of and know consumers will enjoy.
"Ideal for sharing, Takeaway removes the hassle of ordering and waiting while delivering a delicious piping hot pizza, straight from the oven."
The range is available in the flavour combinations of Super Supreme with Calabrese salami, pineapple and olives, Aussie Angus Steak and Bacon, Spicy Chorizo, and Aussie BBQ Chicken & Bacon.
To coincide with the launch of Takeaway, McCain Foods has released an advertising campaign challenging viewers to 'Put it to the test'. McCain says the comedic take on a blind-taste test reveals preference for the new range over a delivery pizza.
The McCain Takeaway Pizza range is available in a large 530g size for RRP $8.49.