By RELEX Solutions Sales Director APAC Kristie Davison.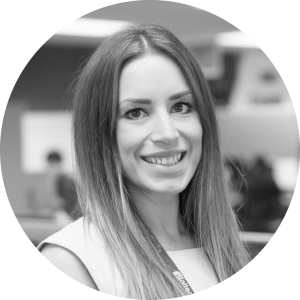 Thought by many to be the next evolution of e-commerce, "quick commerce" retailers are making their presence known as the newest disruptors in the grocery and convenience sectors.
As Australian retailers and consumers alike come out of the Covid-19 pandemic, we're seeing the emergence of a new business model tailored to meet rising consumer expectations for extreme speed and convenience.
Though many traditional retailers have quickly ramped up online channels due to Covid-impacted store closures, most still struggle to make those channels profitable.
Quick commerce retailers have now raised the stakes even higher, providing home delivery within an hour of order placement—with some companies promising delivery times as fast as ten minutes.
In Australia for example, Uber recently announced their partnership with Woolworths, to bring groceries to customer's doors in Sydney and Melbourne within an hour.
How are quick commerce companies achieving this stunning level of efficiency and speed?
The first element of their success is small basket sizes. Quick commerce retailers guarantee speed by utilising bike couriers who can beat traffic congestion in dense urban areas. This, of course, means basket sizes must be small enough to transport by bicycle.
While many omnichannel and e-commerce players encourage larger baskets through minimum amounts for low-priced or free delivery, quick commerce actually encourages consumers to purchase fewer products to enable faster picking and delivery speeds.
Existing and well-funded online food-delivery service players like German based Delivery Hero are also joining the race by launching dedicated grocery offerings. They have been investing heavily in its quick commerce business and 'Dmart' fulfilment centres, providing quick deliveries in cities for groceries and other goods. They also recently announced that will eye up more targeted deals in the grocery delivery space as consolidation revs up.
The second element to quick commerce success, then, is their ability to fulfill orders from networks of small-format dark stores. In addition to influencing how consumers themselves are shopping, quick commerce is also speeding up the rate of change in how retailers will fulfill online orders going forward.
While a few larger retailers have begun exploring micro-fulfillment centres and dark stores to speed up their online fulfillment, quick commerce companies are adding to their urban dark store networks at a truly astonishing rate—with the fastest-growing companies adding multiple new locations per week.
For example, Accent Group, the parent company of retailers including Platypus and The Athlete's Foot, turned some of its retail locations into dark stores to help address the surge in demand it has experienced online.
Quick commerce's big challenges
The biggest challenges for quick commerce players are time and growth. With companies adding dark stores at an astounding rate, it's impossible for many to develop informed projections for even the next year's targets and needs, much less the next two to five years.
In this newly emerging segment, the competition for survival is already fierce and quick commerce profitability depends on high volume and customer density. There simply isn't room for multiple players to thrive within the same service areas. That's why they must grow as quickly as possible to avoid the fate many of these companies will ultimately face which is falling by the wayside as a handful of dominant players separate from the pack and consolidate market share.
Therefore, the biggest challenge quick commerce players face now is the need to grow as quickly as possible while achieving the extreme operational efficiency required to be profitable.
How can quick commerce retailers be competitive?
Many quick commerce retailers hope to gain a competitive advantage by building in-house planning solutions—but it makes little sense to spend time reinventing the wheel.
The powerful, flexible tools needed to master demand forecasting, replenishment, and space optimisation are already widely available on the market.
In practice, building in-house only steals valuable time from technology teams that could be improving the customer experience. That's why quick commerce retailers would be better served by partnering with a software vendor like RELEX Solutions, who can provide speed-to-ROI and best practices earned from other successful projects.
Combining a retailer's knowledge of the business with a vendor's expertise speeds up the time taken to improve forecast accuracy, optimise dark stores for high picking efficiency, and replenish dark stores in a way that ensures customers receive their goods in a timely way.
For example, in June, RELEX Solutions announced its partnership with Delivery Hero, to optimise their supply chain planning across all product categories, including fresh and ultra-fresh.
RELEX's AI-driven forecasting and replenishment solution will service the company's quick commerce across Asia-Pacific, Latin America, Europe, and the Middle East, supporting Delivery Hero's rapid growth through more accurate ordering and improved availability for shoppers. RELEX Solution's hopes to partner with others in the quick commerce retailers in the future.
Like many in the industry, we predict that quick commerce will only continue to grow in market share and importance. Smart investments in software vendors, like RELEX Solutions, today will set retailers up to weather the storm of competition and ensure they come out on top in the future.
About Kristie Davison
Kristie has over 10 years of experience in the retail sector, helping retailers to optimise their retail planning. She started her career in the UK, collaborating with different retailers in Europe. Today, she works with retailers across the APAC region and has led the sales efforts there since 2018.
Find out more about Kristie and connect with her on LinkedIn.
About RELEX Solutions
RELEX Solutions is dedicated to helping retail businesses improve their competitiveness through localised assortments, profitable use of retail space, accurate forecasting and replenishment, and optimised workforce planning.
RELEX Solutions is trusted by leading brands including Coles, Baby Bunting, and Delivery Hero, and has offices in Melbourne as well as in Asia, Europe and the US.
For more information, visit relexsolutions.com.