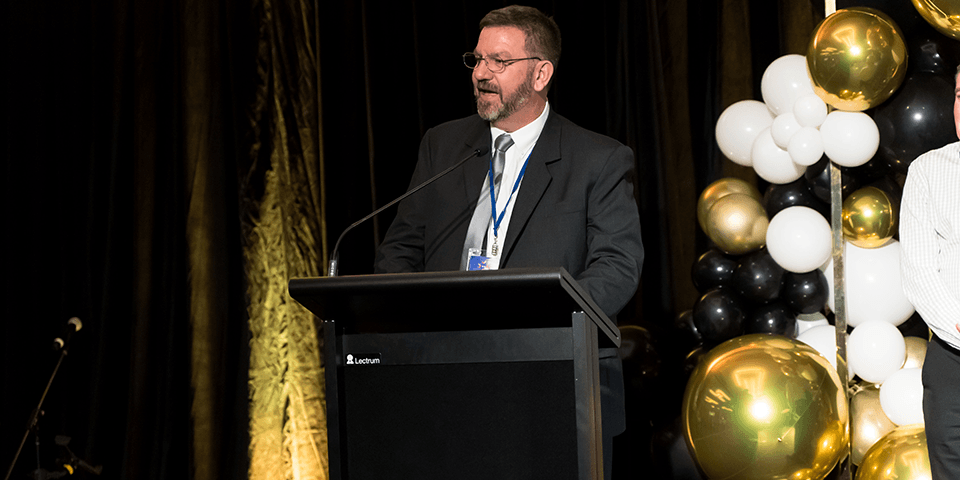 Industry members from around the country gathered in Brisbane last week for The Distributors mid-year celebrations.
The celebrations kicked off with a conference program packed with group meetings, workshops, presentations and break-out sessions with the common goal of expanding The Distributors business while continuing to focus on providing award-winning localised service. Popular sessions included the AACS State of the Industry Breakfast presented by Jeff Rogut.
"We are very pleased with the success of our conference," The Distributors General Manager George Tsapoutas said. "Attendance was high and engagement strong. Working in partnership with our customers and suppliers is very important for our Group."
This was followed by a glitz and glamour-themed Gala Dinner, held at the Westin Hotel Brisbane. Highlights of the night included entertainment by Soul Mystique and The Distributors Annual Awards recognising supply partners and members.
The Distributors Retailer Trade Show was held in conjunction with Brisbane Distributors the next day, and was said to be well-attended. There were over 450 customers and 75 exhibitors showcasing new product lines, product innovations and trends.
"Combining with The Distributors Brisbane Distributors and using technology was key to the success of the Trade Show" Mr Tsapoutas said. "Orders were placed on iPads which synched immediately with sales systems for ease of supply resulting in little time delays for customers and suppliers alike."
2019 award winners
Member awards
40 Year Commitment to Confectionery/Wholesale Channel: Graeme "Doc" Tolliday.
10 Years Length of Service Award Presented: Beach & Bush Distributors Pty Ltd.
10 Years Length of Service Award: The Distributors Perth.
20 Years Length of Service Award: Coffs Cordials & Confectionery.
Member of the Year Greater Than $15 Million: JB Metropolitan.
Member of the Year Up to $15 Million: Beach & Bush Distributors.
Supplier awards
Best New Product Launch: Frucor Suntory for Maximus Grape
Supplier of the Year Greater Than $10 million: The Smith's Snackfood Company.
Supplier of the Year Up to $10 Million: Universal Candy.
Best trade show stands
Gold Supplier: Snack Brands Australia.
Silver Supplier: Red Bull.
Bronze Supplier: Universal Candy.
[vc_gallery type="image_grid" images="18798,18801,18803,18804,18805,18806,18807,18808,18809,18812,18815,18816,18817,18818,18819,18820,18821,18824,18826,18827,18828,18829,18830,18831″ onclick="img_link_large"]