Covid-19 has been heralded as a golden opportunity for businesses to reset in the interests of moving forward in a more sustainable way.
The sustainability reset is viewed as the domain of every individual and company, with the retail industry's role pivotal due to the breadth of its influence on human consumption.
To date, many stakeholders in the industry have rallied around to show their support for sustainability-oriented endeavours. These include making use of surplus foods, stabilising shaky industries, promoting renewable energy, manufacturing foods free from genetically modified organisms, focusing on organic agriculture, using recyclable packaging, minimising plastic usage, and making optimal use of Australia's resources, among many other initiatives.
Soft plastic recycling trial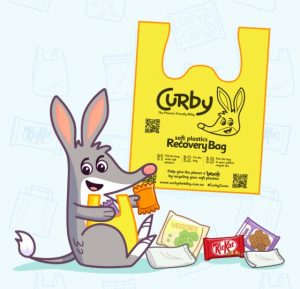 Nestlé and Australian recycler iQ Renew have been moving ahead in a trial in which soft plastics are collected through kerbside recycling and diverted from landfill. The aim is to find ways to collect household soft plastic and turn it into a resource, thereby decreasing the amount of this plastic going to landfill.
The trial begain with 2000 households on the NSW Central Coast, with plans to extend it to around 140,000 homes. Nestlé Oceania Head of Packaging Jacky Nordsvan tells Retail World that within 24 hours of its announcement, the trial "was oversubscribed by double, which is really exciting".
"This is testament to how engaged consumers are, wanting to do something in this space," she says.
Shaping and altering trajectory of identified trends

Tetra Pak Oceania Managing Director Andrew Pooch tells Retail World that a pandemic can have the effect of shaping and altering the trajectory of already identified trends.
Mr Pooch says the two most pressing consumer concerns over the past few years, environment and health, will continue to shape trends in the future, but the pandemic has caused an amplification and acceleration of some of the existing trends.
Key consumer trends

Four key consumer trends outlined by a recent consumer and retail study commissioned by the food processing and packaging solutions company are:
Responsible consumption – where health and sustainability merge, including heightened attention to hygiene and protection.
Convenience reborn – with e-grocery and home-delivery options gaining relevance.
Heritage and provenance – with the focus on authenticity, individuality and sustainability through tapping into local credentials and culture.
Personal data – centred around organisations personalising products and services, smart recommendations and seamless transactions in exchange for consumers sharing their personal data.
At the forefront now, Mr Pooch says, is the need for access to safe and hygienic food, despite challenges in the supply chain.
"Safe and sustainable packaging will play a key role for food and beverage brands going forward," he says.
Read the full article in Retail World November issue here.