With travel restrictions still in full-force, including overseas travel seeming to be a distant future, majority of people are spending a lot less than pre-Covid-19.
Roland Bleyer, founder of credit card comparison website, creditcard.com.au provides advice for Australians navigating the world of credit card rewards, while most travel is a no-go.
Mr Bleyer says that unsurprisingly 27% of survey participants said they were making more online purchases.
"… a further 27% indicated using their card to cover household necessities, and 23% said they were using their card more often to pay household bills. So with travel spending on hold for now, not only are reward cardholders earning less on their reduced spending, they may also be picking up fewer points on high-earn purchases such as flights and accommodation."
According to Bleyer, this is the time Aussies should take stock of their wallet and take a good look at their credit cards.
Compressed air comes at a significant cost to companies operating in the food, beverage, and packaging industries. In fact, in many areas of production, more than 20% of compressed air energy can be attributed to waste.
Read More
Are your rewards still rewarding?
"…while annual fees have remained the same – or increased, in some cases – the value of the rewards on offer has typically decreased, making it harder for cardholders to see true value from their card," says Mr Bleyer.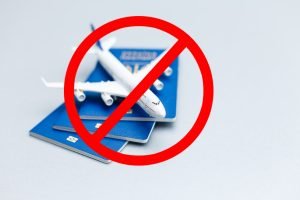 Tips
Switch rewards: You could look into other reward options that reward everyday spending.
Opt for low cost: Choosing a card with no annual fee will give you access to credit with some basic extras on the side.
Count your accumulated points: Find out if it's possible to switch them to another account or convert them to another program.
Are you paying off your balance each month?
"If you are finding it hard to make the minimum payment on your credit card, your first point of call should be to talk to your credit card provider."
Tips
Keep and reassess: It may be worth keeping the card to make use of the extras, in the hope that travels opens up soon.
Talk it over: Consider talking over your options with your provider to find out what they may be willing to offer given the circumstances.
Make the switch: If you're struggling to cover your monthly payments or annual fee, you may find switching to a lower-cost card could be beneficial.
To find out more, and gain access to more tips and helpful information, visit creditcard.com.au.