Mayers Fine Food, in partnership with Somerdale International, is set to launch two "great tasting but distinctively different" cheeses.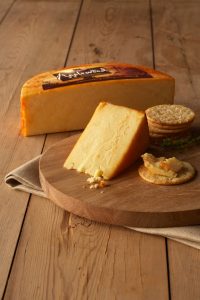 From May, Australian retailers and independent delis will be able to offer their consumers Applewood, claimed to be the UK's number one smoke flavoured cheese, and Mexicana, said to be the UK's best-selling spicy cheese.
Both cheeses are made in Somerset, England by UK speciality cheese maker, Norseland.
Applewood
This cheese was first created in 1965. Made using the "best quality" British cheddar, Applewood is said to have a "distinctive smoky flavour throughout" and a "lovely smooth texture".
Described as a "truly innovative" British cheddar and a "family favourite", Applewood is finished with a dusting of paprika for "good measure".
Said to be "very versatile", the cheese is perfect for melting, baking or just nibbling.
Mexicana
Not for the faint hearted, says the brand, Mexicana combines a "fiery mix" of spices, jalapeno, real bell and chilli peppers "carefully blended" with British cheddar.
The cheese is said to be perfect for adding spice to nachos, enchiladas, pizzas, burgers and toasties.
Additional information 
Both Applewood and Mexicana will be available in 1.5kg half-moons and a 12 x 150g pre-pack range.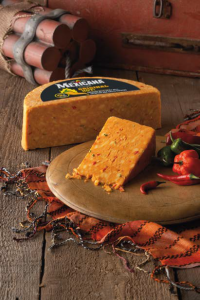 The cheeses will come in "colourful and engaging" packaging that is expected to deliver "real standout appeal" on shelf or on the deli counter.
"The old adage of 'there can't be smoke without fire' is clearly the case with our launch of Applewood and Mexicana," says Somerdale Australia Sales and Marketing Director Di Henderson.
"The smoky flavour and smooth texture of Applewood and Mexicana's fiery blend of spices and chilli peppers will be a must-buy for those discerning Aussie consumers looking for a different taste and texture sensation when it comes to cheese.
"Both are already best sellers in the UK and their distinctive branding and pack designs are set to bring real sense of theatre and excitement to cheese fixtures across Australia."