Former contestant of MasterChef Australia Jess Hall will launch her own brand, Well Fed.
The branding agency Our Revolution will be helping Jess create Well Fed which is a range of condiments to elevate home cooks everyday dishes, launching with handcrafted Kefir Cultured Butters made with ingredients sourced from small producers.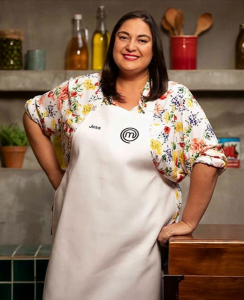 Our Revolution will help with the brand strategy, positioning, brand creation and packaging design for her business.
"Jess is a very popular contestant on MasterChef," says Our Revolution Creative Director, Jen Doran.
"Our goal is to capture the essence of her character and personality in a unique, independent brand that will enable her to capitalise on her MasterChef success to build an enduring career in the industry beyond the show."
Well Fed Founder Jess Hall says: "For someone that is creating a brand for the first time, Our Revolution are providing vital support in helping me develop the identity of my business. The team understand both my journey and my future ambitions to build a long-lasting brand beyond MasterChef."
Our Revolution has helped out a former MasterChef contestant previously in their partnership with Trent Devincenzo (season 9, 2017) to create his brand Cultured Crust, a food truck focused on gourmet grilled cheese toasties, in which the brand has seen great success since.