Imagine going to a conference or workshop but getting to attend in your tracksuit pants and socks. Well that's what it's like to attend a virtual event. More so specifically, a virtual cocktail mixing event!
A couple of weeks ago, One DayDream PR so kindly invited me to attend a virtual Happy Hour, with Batch & Co which was held via Zoom.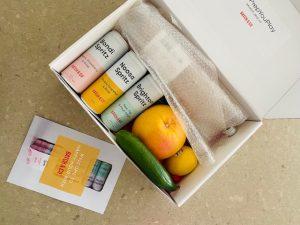 Preparation is key!
Zoom, in case you've excluded yourself from technology for the last couple of months, is THE place for work meetings, or even just to meet up with friends/family virtually.
"Zoom has been around for years but many people were reluctant to use it! I think it's a fantastic tool – saves travel time, connects you quicker and allows for a captive audience," says co-founder of Batch & Co, Pru Corrigan.
Admittedly… I was a little under-prepared before the event as I raced home, opened the link to the meeting, only to realise I had to download Zoom onto my (slow-paced) laptop, therefore making me a couple of minutes late to the event.
One of my favourite things was the little prep package sent by Batch & Co, it included the three spritz' (Guava, Strawberry & Rose; Double Grapefruit & Rose; Pear, Fig & Pinot Grigio), a non-alcoholic soda (Guava, Strawberry & Vanilla), a lemon, grape fruit, rosemary, cucumber and a surprise Gin!
It made sure that everyone attending the virtual event had the correct ingredients and were ready to begin as soon as the event started.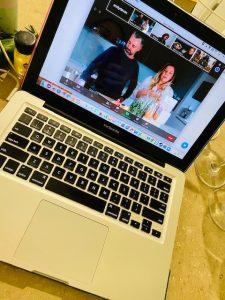 A host with the most, crucial
The whole mixing event was easy to follow (even for a slow-paced veg/fruit cutter like myself) thanks to creator Thomas Kiltorp, and co-founder Pru Corrigan, stopping in between beverages to answer questions and spill the details on the brand and how it began.
"Thomas the creator of Batch & Co is such a talented and fun guy, he loves entertaining, mixing drinks and in my PR business we had completed two virtual events in the weeks before and they were awesome, so I said to the team – we are doing this," explains Ms Corrigan.
"Media will have fun, learn about the products, enjoy the drinks, all whilst they are sitting at their kitchen bench."
I had sent questions that I had prior to the event beginning, which made it so much easier to get the exact info that I wanted. Of course, the hosts still answered questions that were getting sent through live.
"We were very pleased with the event," explains Ms Corrigan.
"We received lovely emails post the class on how much media enjoyed it, they loved the drinks and we received some press from the event around Batch & Co – so that's a good outcome."
To conclude the event, a good old-fashioned round of trivia was held, where the winner won a pack of the spritzers of their choice! I'm going to blame being late, and also trying to write down any more questions I had during the event, as reason to why I didn't win the trivia…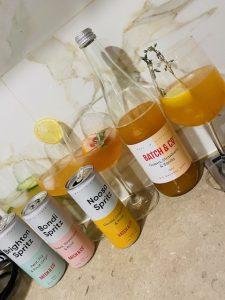 My top tips for attending a virtual event:
Make sure Zoom is already downloaded on your device, so that you're not late (that is in fact… my bad).
Send questions before the event, so that the hosts can answer during.
Have fun and absorb everything you can!
When asked just how much the Food & Beverage Industry has changed because of COVID-19, Ms Corrigan said that, yes finance wise, they are a couple of months behind however, "… I think we'll make it up quickly – people need to be okay with change once again. It's been very disrupting to so many people, but I think the F&B Industry has been behind with their actions and plans in marketing and PR for a while now – so I think this has given the industry the shake it has needed, and the industry will bounce back bigger and better than ever".