Woolworths has commenced building its first ever automated customer fulfilment centre (CFC) in the Sydney suburb of Auburn.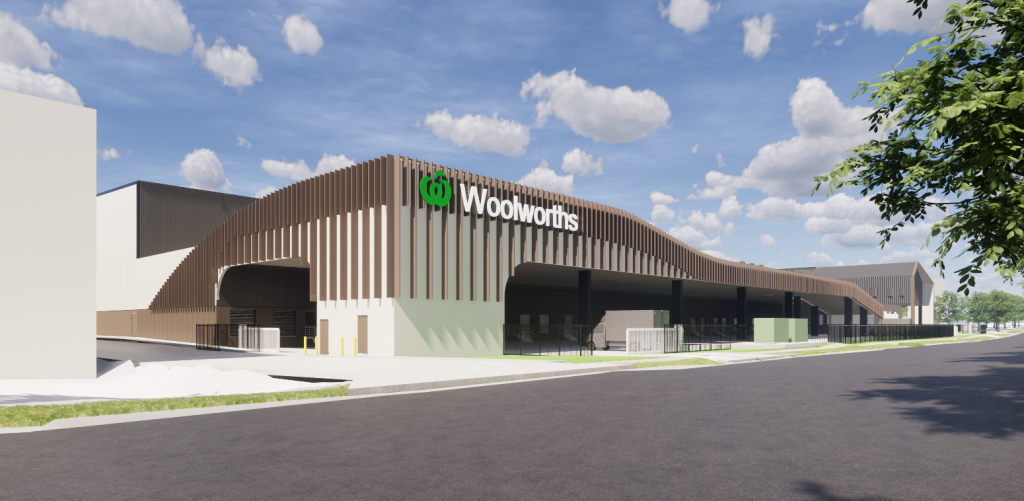 According to the retailer, the 22,000sqm CFC will help better serve the online grocery needs of western Sydney customers.
The facility is being built by Vaughan Constructions and will be fit out with Knapp's automation technology.
The technology, says Woolworths, will allow the hundreds of personal shoppers employed at the site to pick and dispatch up to 50,000 home deliveries a week across western Sydney.
Woolworths Director of eCommerce Annette Karantoni says online grocery shopping is booming in western Sydney as more and more customers look to reclaim time in their busy lives.
"Over the past two years alone, we've seen the demand for online groceries in western Sydney more than triple," she says.
"We need to continue investing in new capacity to keep pace with demand and rising customer expectations.
"The development of Auburn will provide a major boost to our same day delivery capacity in western Sydney – unlocking faster and more flexible online shopping options for our customers.
"It will also unlock a wider range of products for our customers online, with the facility able hold up to 40,000 products.
"For added convenience, we're offering pick up bays with a direct to boot service for local customers who prefer to collect online orders themselves."
The Auburn CFC is targeting a 5-Star Green Star Rating from the Green Building Council of Australia. There are plans for rainwater harvesting, solar panels and electric vehicle charging facilities for delivery trucks.
The facility is set to open in 2024.