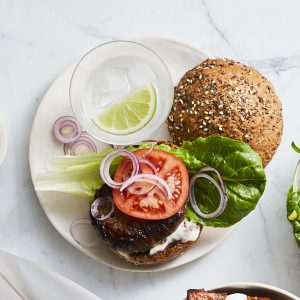 As the sun begins to shine a little harder and the silly season is well in our sights, Woolworths launches 18 brand new BBQ-ready products.
The new products are made with 100% Australian protein and veggies inspired by flavours from all over the world.
It's new range includes seven new kebabs that hero some global cuisines, seven new burgers packed full of spices, herbs and beans, and four vegetarian options.
The new range made in Australia, starts from $6.00.
"From fridge to flame, the time consuming prep is cut out and products are already skewered, marinated, cut and portioned," says Woolworths Supermarkets Director of Buying, Paul Harker.
"Whether it's a weekend BBQ or a last minute weeknight dinner, the new range makes it easier for our customers to eat fresh Aussie meat and veggies, featuring new flavours, at an affordable price."
What's in the range
The kebab range is made with Australian protein and is inspired by the flavours of the Middle East, India, Italy, Asian and Mexico. It includes: Pork Belly Kebabs with Sweet Soy ($9.00), Chicken Falafel Style Kebabs with Chickpeas, Lentils & Onion ($8.00), Chicken Tenderloin Kebabs with Tandoori Style Marinade ($9.00), Beef Kebabs Mexican Style ($6.00) and Pork Kebabs Italian Style ($6.00).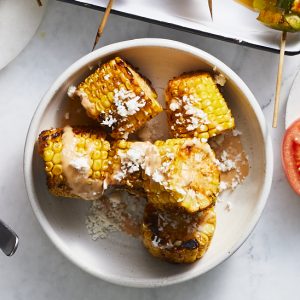 The burger range is also made with Australian protein and includes: Wagyu & Beef Chuck Burgers with Sauteed Onion & Cracked Pepper ($9.00), Mexican Style Pork Burgers with Corn & Black Beans ($8.00) and Chicken Burgers with Zucchini & Parmesan ($8.00).
The Woolworths BBQ range also features four new vegetarian products, including Mexican Style Street Corn with Chipotle & Feta ($6.50), Smokey Paprika Sweet Potato Wedges with Ranch Drizzle ($5.00), Peri Peri Potato Wedges with Herb Crumb ($5.00) and a Vegetable Kebab Kit with Smokey BBQ Marinade ($6.00).
The new Woolworths BBQ range is available in selected Woolworths stores across Australia from this week.