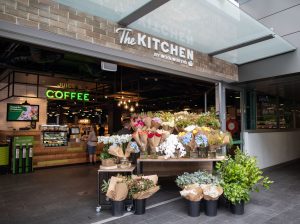 Double Bay in Sydney's eastern suburbs is now home to a brand-new custom-made concept offering from Woolworths called The Kitchen.
Organic, healthy options and sustainability initiatives are at The Kitchen's heart, says Woolworths. The new store complements the extensive offer already available to local customers at the Woolworths supermarket situated in the same centre.
"We know that customers in the Double Bay area are looking for more convenient fresh food options," Woolworths Format Development Director Rob McCartney said.
Look to support local manufacturers who have the innovation and design capability to accelerate your production rather than paying inflated international prices for your machinery.
Read More
"We wanted to create a custom-made offering that was unique to this community, which is how The Kitchen by Woolworths was born."
Among The Kitchen's offering are a wide range of organic fruit and vegetables, an expanded Macro Wholefoods market range, on-site florist, fresh juice bar, barista-made organic coffee, healthy take-away food options, and a wholesome eat in-cafe.
Working with iconic Australian caterer Peter Rowland and their executive chef Matthew Haigh, Woolworths says the store's menu uses fresh, seasonal produce with both dine-in and take-out options.
Sustainable local sourcing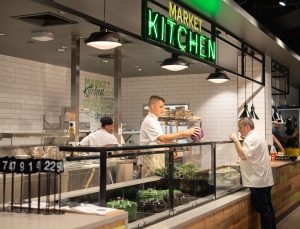 Sustainable local sourcing is a focus. For instance, some of the organic fruit and vegetables are sourced from Green Camel Organic Produce, a company that uses high-tech organic glasshouses and special water-efficient systems to reduce the use of resources.
Plant-based alternatives
The Kitchen also has a flexitarian range of 100 per cent plant-based burgers, sausages and tofu, as well as filled pastas and sauces.
Eco initiatives
Shopping trolleys are made from recycled milk bottles, while all eco-baskets are made from recycled soft plastics. Other sustainable features include smarter packaging and reducing waste by using any excess in-season produce at the juice bar.
Trial location
The store will also act as a trial location for new products, with a view to rolling the products out in other parts of the Woolworths network if successful.
"We're looking forward to hearing feedback from the local community on what we have to offer," Mr McCartney said.