The best in-store and POP activations from around the world were recognised by the Shop! Global Awards last month, with Australia taking home six of the 18 category prizes.
By Shop! ANZ General Manager Carla Bridge.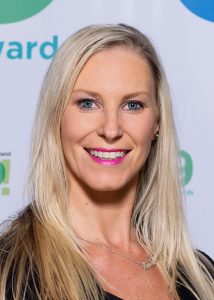 Taking home two of these was Maake Australia for Treasury Wine Estates' 19 Crimes Get Your Mug Shot and Join the Gang activation in First Choice stores.
Look to support local manufacturers who have the innovation and design capability to accelerate your production rather than paying inflated international prices for your machinery.
Read More
The campaign, which was designed to increase sales and awareness of the 19 Crimes wine range won both the alcohol and tobacco temporary and field and in-store promotion categories.
Shoppers could have their photo 'mug shot' taken in a custom designed corflute photobooth and have their own personalised wine label printed showing their mug shot. Throughout the activation, consumers were able to sample the product and learn about the brand story. This extended beyond the instore experience, as the bottle became a talking point in a social setting too. The promo resulted in a sales uplift for the brand of 346.7 per cent.
In the most highly contested category of food and grocery permanent, Nestlé's Odyssey activation by id8 Studio and Indicia Worldwide took home honours. The aim of this one was to win back the front of store at independents by utilising unused airspace to drive sales of the Gold range of KitKats, turning it into a profitable sales area.
This was a more premium display that integrated lighting and used wood grain effect and metal attachments, but this could all be customised for newer stores to suit their look and feel. As a result, the two hero KitKat products saw a 40 per cent and 20 per cent lift in sales.
XPO Brands won in the digital, mobile and interactive global category for their Augmented Reality SnapChat egg scavenger hunt at the Easter Show last year for Heinz Mayonnaise.
This was designed to play on the egg link between the whole egg mayonnaise and Easter, with the tagline – 'Whole eggs worth searching for'.
Using Snapchat, Showgoers solved clues around the Showground to find six virtual Golden Eggs and snap selfies with them to win a share of $1,000 a day. Clues were also available at the Heinz stand in the Poultry Pavilion.
This campaign generated 165,597 Egg Hunt Snapchat impressions and 12,000 bottle redemptions and in NSW increased market share by 29 per cent.
Irish winner of the food, grocery and convenience, permanent category was Heineken, who created the 'Zero Zone' while looking for a single solution to house all its non-alcoholic brands and grow sales in the zero alcohol category.
There are now more than 700 Zero Zones across all store types in Ireland, including supermarkets, convenience, independents and wholesale channels, with a view to extend the Zero Zone footprint further this year.
Stores with a Zero Zone have seen a 57 per cent growth in non-alcoholic customers, with 70 per cent of the shoppers new to the beer category altogether. Of those new shoppers, 55 per cent were new to the Heineken brand.
A Brazilian entry took home the global sustainability prize for PepsiCo, who in Brazil, introduced the Performance with Purpose project aimed at delivering long-term sustainable growth, and leaving a positive mark on society and the environment.
Off the back of this program, concerns were raised about where the waste that is generated in the production and post-consumption stages of product plastic packaging was going and PepsiCo wanted to find a new use for it.
As a result, a  display made entirely from post-consumer plastic packaging was conceived for use by PepsiCo's Elma Chips brand – meeting the objective of being a sustainable solution for point of sale and contributing to the circular economy of plastic.
Creation of the POS used recycled material equivalent to 75 million packages or 450 tons of recycled plastic in eight years. This is a modular display that could be disassembled and easily assembled at the point of sale, and, reduce costs in storage and transportation.
About Carla Bridge
Carla Bridge is General Manager of not for profit retail marketing association, Shop! ANZ (formerly POPAI). Shop! provides a range of membership services for retailer marketers in addition to the annual Marketing at Retail Awards. Carla has more than 15 years experience in the Australian retail and FMCG industries. Prior to Shop! ANZ, she was Head of Media and Communications at the Australian Retailers Association (ARA).
About Shop! ANZ
Formerly known as POPAI, Shop! is the only global, not for profit industry association exclusively advocating for excellence in shopper marketing and retail experience. With 20 offices covering 45 countries and over 1700 member companies worldwide, Shop! brings global best practice intelligence, resources, recognition and networks and to our members. For more information, visit www.popai.com.au or email www.shopassociation.org.au.