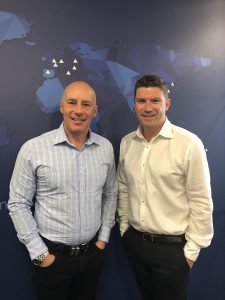 Active International has acquired Paykel, an independent media agency operating in Sydney and Melbourne, the companies have announced.
Headquartered in the US, Active International describes itself as "Australia's largest independent corporate trade and financial solution business". It claims to be the first company to deliver corporate trading services in Australia, setting up its local operations in 1994.
Paykel was founded by Tony Paykel in 1999. According to the agency, it has "earned a reputation over the past two decades for outstanding client service and delivering on its philosophy of 'always doing the right thing' by its clients".
Its acquisition by Active International means it'll join a global network of more than 500 staff operating across 14 countries.
'An exciting next step'
Active International Group Managing Director Cameron Swan says the acquisition is an important part of the company's future growth.
"The acquisition of Paykel is an exciting next step towards building out our capabilities, product and services even further," he said. "Paykel has an excellent track record of delivering positive client outcomes, a strong client focus and quality of service, making them a very desirable media agency to have as part of our business. Together, we'll build an even greater client-first culture to our strategic thinking and accelerate our growth.
"Whilst initially it will be business as usual for both organisations, which will continue operating as separate entities, we look forward to working with the Paykel team to continue our growth and development as a broad communications business in the years to come."
'Global knowledge and resources'
Paykel founder and Managing Director Tony Paykel welcomed the added opportunities that the acquisition would bring.
"We'll continue to deliver the same quality service that has seen us enjoy 20 years of success," he said. "But now with the added support of an independent network with global knowledge and resources.
"We've always sought opportunities to accelerate our innovation. With the backing of Active International, we're in an even stronger position to continue delivering on this vision."
Mr Paykel will continue to lead his team as Managing Director. Mr Swan will take up the group leadership role of Group Managing Director.