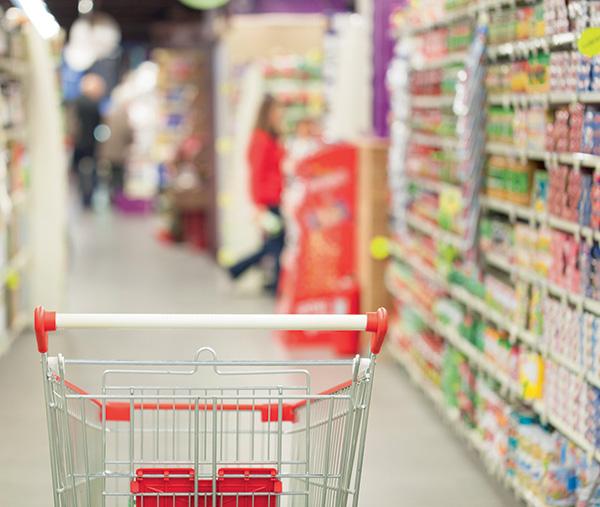 Comparison website, Finder reveals the brands Aussies love to eat and drink!
The company worked with data, insights and consulting company Kantar to analyse the results of thousands of responses from Aussie consumers.
"With Christmas fast approaching Aussie's are looking to stock their pantries and fridges with products that are value for money and excellent quality," says retail expert at Finder, Kate Browne.
"No brand won more than one consumable product category, showing that it really is worth shopping around for the best-rated food staples."
Top pantry & fridge brands:
Butter – Western Star
Ms Browne says it is "Top rated for texture and packaging design, it also beat out other brands such as Lurpak and Devondale for taste."
Yoghurt – Gippsland
"The yoghurt brand that scored the best for consistency, Gippsland also ranked well for taste, variety and value for money."
Bread – Abbott's Village Bakery  
"Recommended by 94% of Australians, it was rated as having the best texture and taste, as well as high scores for freshness and value for money."
Fresh Milk – Riverina  
"According to Aussies, Riverina is the fresh milk brand to buy, thanks to strong scores across the board."
Nut/Plant-based Milk – Bonsoy
"The best-rated nut or plant-based milk brand, Bonsoy took out this category thanks to its high ratings for taste, freshness and packaging design."
Long Life Milk – Woolworths
"It has high scores for freshness as well as value for money, beating out brands such as Coles, ALDI, A2 and Dairy Farmers." 
Tea Bags – Tetley
"Tetley has been crowned the best teabag brand thanks to its great taste. It also scored well for value for money and variety."
Instant Coffee – Lavazza
"Australians rated Lavazza highly for coffee bean aroma, helping it take out this year's Finder Award. Lavazza's beans also rated well for taste and texture."
Cheese – Bega  
"Bega is this year's best-rated brand for cheese texture and it also placed second for taste."
Jam – Bonne Maman
"Receiving the top score for variety and high scores for consistency and taste, Bonne Maman jam is recommended by 96% of Aussies."
Dips – Yumi's
"With the highest score for taste and great ratings for variety of flavours, consistency and texture, Yumi's is a crowd pleaser."
Frozen vegetables – Market Fare (ALDI)
"Not only did it top the list for value for money, but it also took out the number one spot for quality and taste," says Ms Browne.
For more information on the 2020 winners visit finder.com.au/finder-retail-awards.