Birds Eye says it's making it easier for Aussies to introduce more seafood into their meals with the launch of the Birds Eye Ocean Selections range. The brand has also teamed up with health and fitness expert Sam Wood.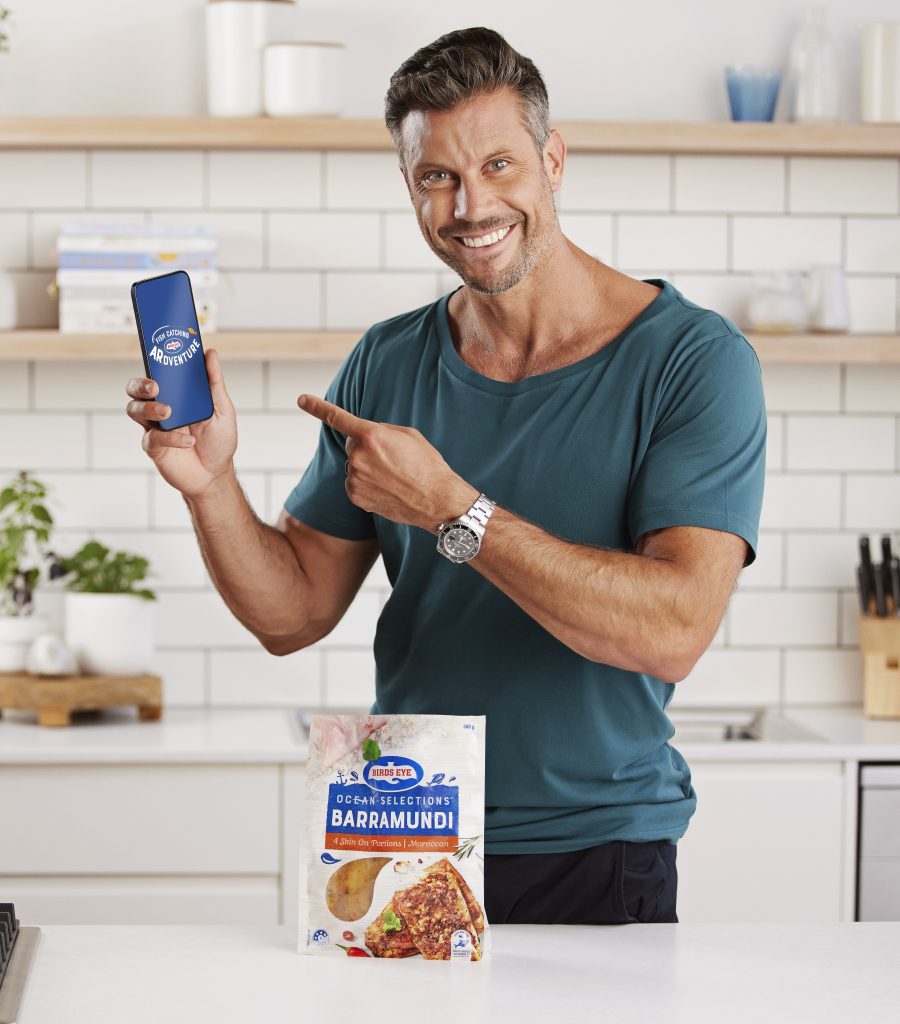 At the centrepiece of the new campaign is an augmented reality (AR) fishing game. Consumers just need to scan the QR code on the Birds Eye Ocean Selections range pack.
"The new AR game is a great way to get the whole family involved in the kitchen," says Mr Wood. "I'm stoked to be partnering with Birds Eye to share how easy it is to get healthy seafood into everyday meals – and the game is an absolute cracker!"
Not only do people get to 'catch' the fish of the day, but they'll also hear directly from Mr Wood and gain access to exclusive content and seafood recipes.
In addition, players can enter to win one of 100, three-month 28 by Sam Wood memberships.
Launched in November 2021, Birds Eye Ocean Selections includes a variety of raw seafood, including prawns, barramundi, and tuna, some of which are pre-marinated with dry rubs and glazes. The range is available at Woolworths nationally.