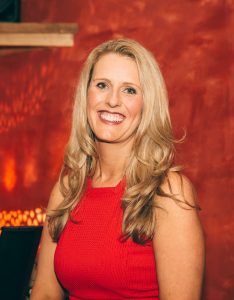 Bulla Dairy Foods has appointed Simone Cote (pictured right) to the role of General Manager – Marketing, Innovation and Corporate Strategy. Ms Cote has been tasked with continuing the strategic growth of the Australian iconic dairy brand. She will step into the role in January.
"We're really pleased to welcome Simone into the Bulla family," Bulla CEO Allan Hood said.
"Her extensive experience leading iconic FMCG brands together with her time working in retail, will be invaluable for our team. We look forward to seeing her bring this strong experience, creativity and drive to the Bulla brand."
Two decades of experience in FMCG and retail
Ms Cote has more than 20 years' experience in both FMCG and retail. She has worked with leading companies such as Nestlé, Murray Goulburn, Cadbury Schweppes, PZ Cussons, General Mills and Coles.
Most recently, Ms Cote worked at leading Australian FMCG business SPC as the general manager of marketing and innovation. During her time at SPC, she developed, led and launched the '100-year SPC Masterbrand campaign', delivering growth in brand health metrics and consumer awareness, love and trust for the brand.
Bulla's heritage and family values a drawcard
Ms Cote says there are a number of factors that drew her to the role at Bulla.
"Bulla's strong heritage, iconic brands, great people and wholesome family values were strong reasons for me to join the Bulla family," she said.
"I'm passionate about making a difference, seeing a business and its people grow and succeed."
The dairy food business has great growth potential, according to Ms Cote, due to its "loved brands, focused strategy, innovative thinking and passion for consumers".
"I'm delighted to be given the opportunity to leverage my experience to lead the team in continuing to deliver great products that consumers enjoy every day."