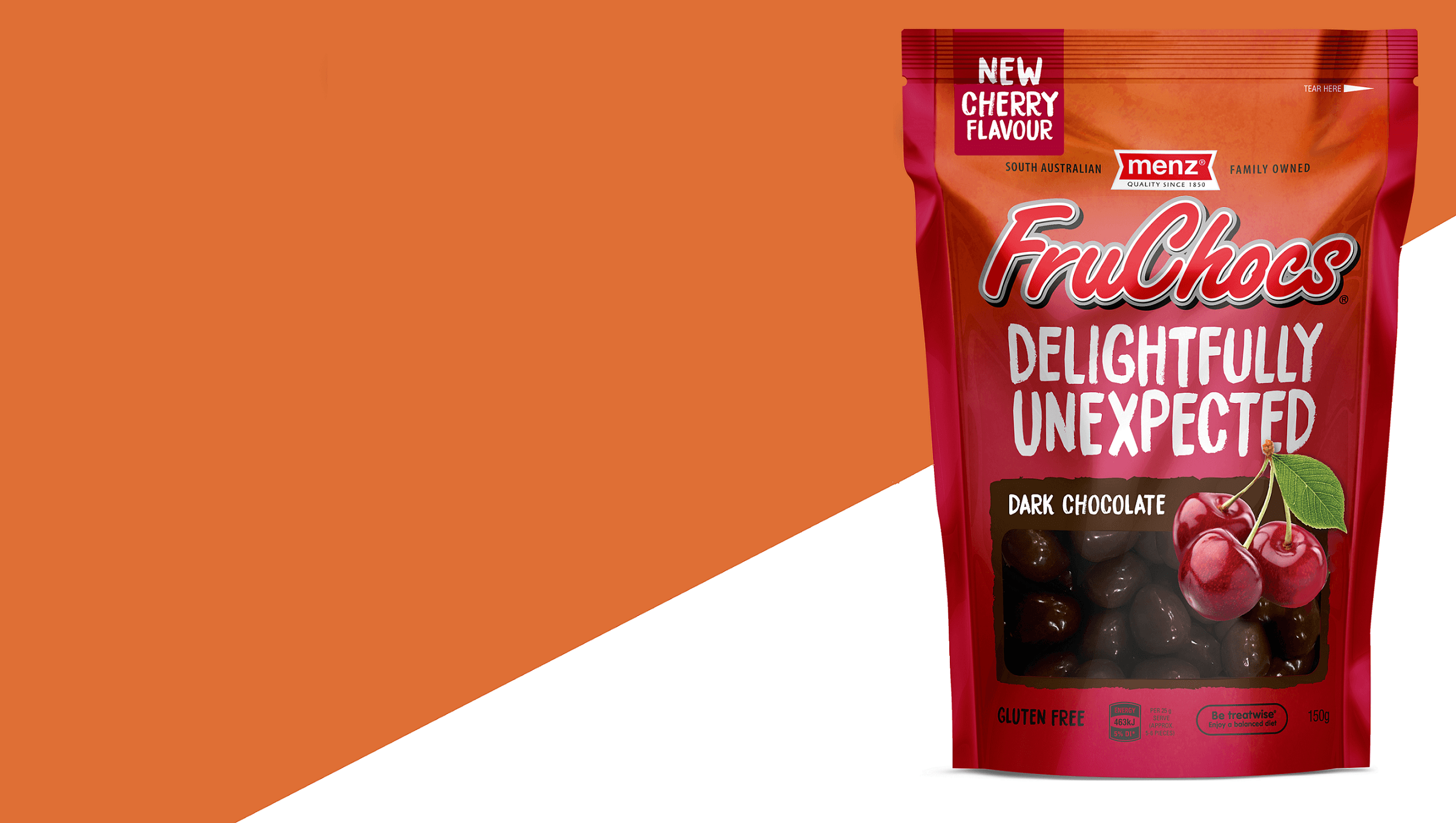 Robern Menz has released its "cult favourite" Menz FruChocs in a new flavour, cherry in dark chocolate.
Menz FruChocs is claimed to be the number one choc bite product in South Australia and has achieved National Trust Heritage status.
The latest cherry flavour is centred with a rich dark chocolate coating that is said to delight fans across the state. The creation of the new flavour comes after the successful launch of strawberry flavoured FruChocs last year, which came as an evolvement from the original flavours: apricot and peach centre.
"Last year, we ventured into new territory with strawberry flavoured FruChocs and saw how South Australians embraced the opportunity to try them. Dark chocolate and cherry flavour is a partnership made in heaven. We've had great feedback from our taste testers and can't wait to share this new flavour combination with FruChocs fans this winter," Robern Menz CEO Phil Sims.
The new cherry flavour is gluten free.
Available in South Australia at the three FruChocs Shops, On the Run stores, Drakes, Foodland, IGA, Romeo's and some convenience stores.
RRP: $4.20 (150g bag).