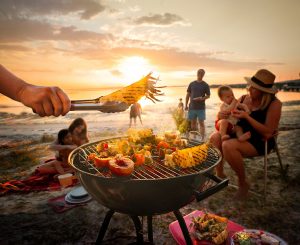 'Value the Australian Way' is Coles' latest campaign, that positions the organisation at the heart of the nation.
It presents them as proudly supporting team members, community partners, suppliers and millions of everyday Aussie shoppers.
Coles has undertaken an Australian Kitchen Census to uncover what Australians value most when it comes to cooking and sharing a meal.
Highlights from the census include:
42% of customers say childhood memories of food play an important role in how they cook today.
35% say that animal welfare is extremely important to them when purchasing meat.
65% of customers say that responsible sourcing is important to them.
60% cherish the time they spend with family and friends more now than six months ago.
65% agree that they are much more adventurous with their eating than their parents.
28% agree it's important for their partner to be a good cook.
"Our purpose is to sustainably feed all Australians, so we understand the integral role food plays in our lives – and when it comes to how we shop, cook and eat, our new campaign Value the Australian Way celebrates our past and future," says Coles Chief Marketing Officer, Lisa Ronson.
Compressed air comes at a significant cost to companies operating in the food, beverage, and packaging industries. In fact, in many areas of production, more than 20% of compressed air energy can be attributed to waste.
Read More
Media advertisements
The new advertisements will include the reimagining of Missy Higgins' 2009 'Feel Like Going Back Home' recorded especially for the campaign. The recording will be between Missy Higgins, Dingo Spender and the current lead singer of Yothu Yindi, Yirrŋa Yunupiŋu.
"It's great to see how diverse and inclusive it is," says Ms Higgins.
"It's also great to see Coles backing great Indigenous Australian talent like Stephen Pigram, who wrote this tune and Yirrŋa Yunupiŋu with whom I dueted on the track."
Click here to view the TVC.