Superior Sales Consulting's Disruption Podcast series shares the stories behind some of the biggest disruptors in FMCG. Retail World has compiled highlights from Episode 11, 'Authentic Leadership', which interviews current Sales Director at Don Smallgoods, Peter Scott.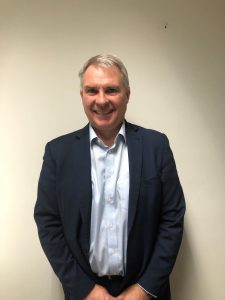 To start, can you tell us about where you grew up and where you went to school?
I'm a Melbourne local – born and bred in Melbourne. As I tell people I have travelled a bit, but I'd soon come home. I finished my schooling at Brighton Grammar – a great school that I'm still involved with; I currently sit on the board of [the school]. So, I really never left school as I say to some people.
How and where did your career start?
While I'm in sales, I actually started off as an accountant. After school I ended up at Melbourne Uni, [where I completed] a commerce degree. Back in those days it was pretty easy – all the big charter firms used to come to campus and offer you roles. I ended up working for PwC [PricewaterhouseCoopers] as an auditor, which is where I really commenced my career.
Have you got a purpose that you live by or a 'why' that helps you amplify what you do?
You've got to get out of bed every day and enjoy what you do. It's an old cliché, but you really have to come to work and do the best you possibly can. A person I once worked with said, some people work for the creation of wealth and believe that they will get looked after in the distribution of it, [while others] are always worried about how the wealth is distributed, not really about the creation. I'm passionate, I like to see success [and] to win. And, as I said, I come to work to do the best I can.
What brought you to the FMCG space? I think there was a Coca Cola journey at the beginning.
Yeah, there was. Doing the audit roles in the chartered firms, as a young kid [sic] really gave you an opportunity to understand more about business because we're all fairly fresh [straight out of] University. I soon learned through the clients that I worked on that it was the manufacturing FMCG clients that I really enjoyed. [After that] I [went] to London [where I worked] at a chartered accounting firm. I ended up getting a job with the Coca Cola company in Atlanta, as an internal auditor. It's pretty hard to imagine that a sales director today was once an internal auditor, but I was, and it was another great way [that helped me] get into the business. Internal auditing may not have been an exciting idea but working for the Coca Cola company was certainly an opportunity that I didn't want to turn down at the time and had a great time. It's a fantastic way to learn and have that entry into FMCG.
You worked with some of the best companies in Australia. What are some of the key turning points you've had in your career?
I ended up coming back with Coca Cola to Melbourne where I was heading up the finance team. I think it was from the experience I had overseas, I really enjoyed the whole consumerism – the marketing side of the Coca Cola organisation. And I was always very keen to get to sales conferences and give the financial spiel. I worked hard to get sales opportunities and experiences within the Coca Cola organisation. Whenever I could I [was] on the road with sales reps. I attended customer meetings and [would] try to understand about the business. The sales commercial side was something I've preferred in my day-to-day, as I said early on.
What some of your philosophies on building and managing a team, and what has made you such a good leader?
It's mutual respect to start with, I think you need good communication you need trust. I'm very approachable, I've always got an open door. Often work gets done early in the morning or late at night for me, which makes my days longer. But I do have a belief that if people need to talk to you about something, and they're trying to drive the business, often it's a really, a quick 10 minute conversation that can just give them the direction to go away and be more efficient in what they do. I very much believe in open-door communication and the support function to go forward. And treating everyone with respect – everyone comes to work to do a good job, and if they're not doing a good job, you need to try and understand why and try to help them. Communication goes both ways. Involving people and certainly treating them with respect, and allowing that passion – passion for the product, my passion for the business – to be filtered down through to the team. [It's about making sure] they feel inspired to come to work and do a great job.
What are some of the disruptive programs or brand launches that you can recall in your tenue on a particular product launch, and/or disruptive moments through your career?
Energy drinks would be the big one. In my beverage days, the launch of Red Bull and Frucors "V" left the Cadbury/Schweppes and the Coca Cola world behind as far as reading where that market was going – but they soon caught up and were catching on. There have been some amazing disruptors.
Knowing what you know now, what sort of advice would you give yourself if you were a25-year-old coming into the industry fresh?
 I'm not sure I would do much differently. Maybe I should not have gone into finance in the early days and gone straight to sales, but then [perhaps] that would have not helped me with the skill-set I learned. My advice is, if you're not enjoying what you're doing, you've got to go and look for something else because you'll never be good at what you do. You [should be able to] get out of bed in the morning and say, "I'm going to have a fantastic day at work day". We spend a lot of time at work – I am results driven and orientated, and you can't [achieve results] if you [don't] enjoy what you're doing. So, I probably wouldn't do much different. I've had a great time and a great ride.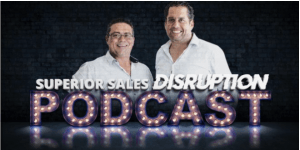 The above is an edited version of an interview conducted by Jamie Lobina and Mark Truelson from Superior Sales Disruption. To listen to the full interview, download the podcast from iTunes or www.superiorsales.com.au/podcast. New episodes are released weekly on Wednesday mornings.