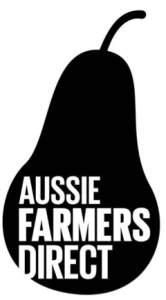 Online retailer Aussie Farmers Direct (AFD) will be rolling out new imagery and branding across all company assets in 2016, including a new website, logo, delivery boxes, merchandise and vans.
CEO Keith Louie said AFD's brand equity and commitment to quality produce and customer service remained as strong as ever.
"While our branding has been updated, our business philosophy and values remain unchanged," he said. "We have an overarching commitment to support Aussie farmers by stocking only locally grown produce, paying fair farm-gate prices and offering a convenient and free doorstep delivery service.
"As the big two supermarkets continue a relentless push to drive down prices and put Australian farmers under pressure, the need for Aussie Farmers Direct is greater than ever.
"Our business and the online grocery market have evolved significantly over the past 10 years and we thought the time was right to better reflect our positioning in the industry."
The R-Co agency in Melbourne worked with AFD to develop the new colour palette, imagery and brand assets.