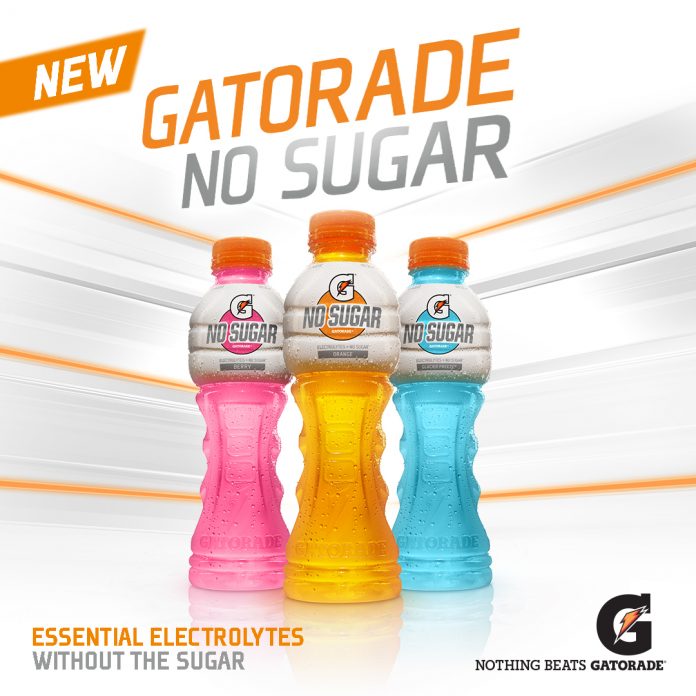 Gatorade is adding new innovations to the mix with the launch of Gatorade No Sugar.
This addition has been developed by the Gatorade Sports Science Institute. Gatorade Brand Manager, Eric Burke explains: "When you become dehydrated by even 2% of your body weight*, it can impact your exercise performance and focus.
"We're delighted to provide a new sports hydration product for those that are looking for a no sugar option."
In 2018, PepsiCo ANZ, the makers of Gatorade joined the Australian Beverages Council pledge to commit to reducing sugar across the industry on average by 20% by 2025.
PepsiCo ANZ Nutrition Scientist Wendy Jeffrey says, "Gatorade No Sugar targets a new type of active consumer who trains at low to moderate intensity while original Gatorade is more suited to longer duration and higher intensity activity.
"The Gatorade range is backed by science and is individually tailored to meet the needs of all consumers from the gym goer to the elite athlete. Gatorade is designed to accelerate rehydration and enable consumers to perform at their best."
The new range is available in three flavours: Glacier Freeze, Berry and Orange 600ml for an RRP of $3.65.
They are available in Coles and the P&C channel. The product will be available in all channels from April.
Mintel Report – Sports and Performance Drinks March 2020*